Buy Online / Quick Quote
Simple and Quick
How we save you money…
Our internet sales process is not the typical shopping cart system. As you shop, you will notice that the same products are typically priced exactly the same on internet web sites. Selling prices are generally restricted by manufacture guidelines. In an effort to save you money, our system is simple and quick, and generally less expensive.
Fill out our simple "Quick Quote" form below and we will email you a quote with the detailed information you need to make an educated purchase. Please follow these simple steps to help us try to save you money!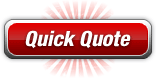 1. When you see a qualifying product you would like to get a price on, please click on the "QUICK QUOTE" button. Qualifying products are products that we can ship for an industry competitive rate - does not include caps, lids, or tool boxes.
2. Complete the short "Quick Quote" questionnaire below and click "submit".
3. We will respond by sending you a "Quick Quote" email during our normal business hours. We do our best to respond quickly. If your request comes in after we close, we will respond the next business morning. If you would prefer a phone call response, please note your phone number on the form.
Once you have reciveved your Quick Quote, to place an order call 800-268-1254 and ask for Bill Smith or email bsmith@midwesttruckacc.com to have any questions answered. All orders are taken over the phone.
Thank you,
Mid-West Truck Accessories
Quick Quote Form
* Required fields