!link rel="shortcut icon" href="/favicon.ico" />
Mid-West Truck Accessories
Welcome to the Mid-West Truck Accessories website. We specialize in the TRUCK / SUV / CUV / JEEP automotive aftermarket and are passionate about the accessory business. Our commitment is to provide you, our customer, with a great experience during and after the sales process.

ACCESS® LIMITED EDITION Roll-Up Cover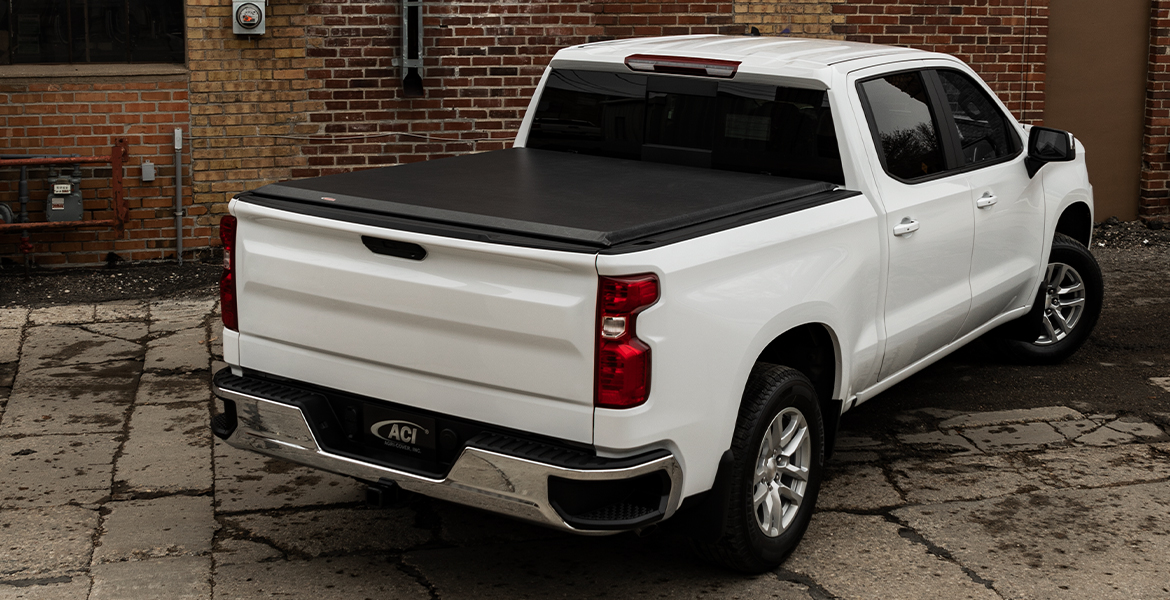 Demand the best in quality and performance. ACCESS® Limited Edition Roll-Up Covers encompass the trusted design of the legendary ACCESS® Original Roll-Up Cover with the AUTOLATCH™ II Dual Locking System and the UV protected commercial grade vinyl. Five exclusive accessories are included to enhance the utility of your truck: EZ-RETRIEVER® II Cargo Reaching Tool, ACCESS® AA Battery LED Light, TRAILSEAL® Tailgate Gasket, 2 oz. COVER CARE® Cleaner and Tie Down Rings. Simple installation with no drill TIGHT BITE™ Clamps secure the tonneau cover to the pickup bed. ACCESS® Limited Edition Roll-Up Covers are easy to operate and allow you to quickly open the tonneau cover in a straight, compact roll. Experience speaks volumes, the ACCESS® Limited Edition Roll-Up Cover is the ultimate roll model.

A tonneau cover increases your fuel efficiency by reducing the aerodynamic drag on your pickup truck. See our Gas Savings Calculator to find out how much you can save with the ACCESS® Limited Roll-Up Tonneau Cover.
ACCESS® LIMITED TONNEAU COVER VIDEOS
---
7 DISTINCT FEATURES
---

PATENTED AUTOLATCH™ II DUAL LOCKING SYSTEM
Release both locks simultaneously by pulling on cord from either side. Heavy duty nylon latches provide a half inch of surface for solid positive latch engagement.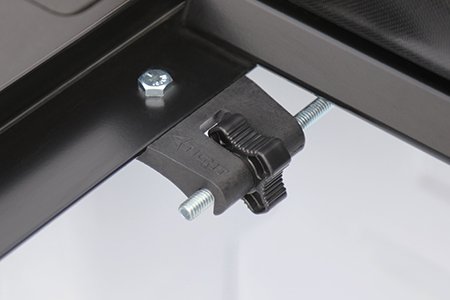 XT-DIAL™ TENSION ADJUSTERS
Offers direct tension control to fine-tune the tonneau cover by the turn of a dial, no tools necessary.

RELIABLE HOOK AND LOOP SYSTEM
A high strength seal running the full length of truck bed. Easy one person operation.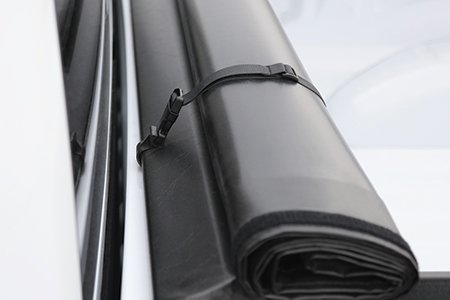 PREMIUM STORAGE STRAPS
Durable nylon straps secure the rolled up cover and cab guard design prevents the cover from rubbing on the cab.

PREMIUM HARDWARE
The ACCESS® Limited Edition Tonneau Covers are manufactured with 6000 Series aluminum black bars, bows and rails.


*Prices may vary depending on truck model. Installation fees may apply.