!link rel="shortcut icon" href="/favicon.ico" />
Mid-West Truck Accessories
Welcome to the Mid-West Truck Accessories website. We specialize in the TRUCK / SUV / CUV / JEEP automotive aftermarket and are passionate about the accessory business. Our commitment is to provide you, our customer, with a great experience during and after the sales process.

ACCESS® LORADO® Roll-Up Cover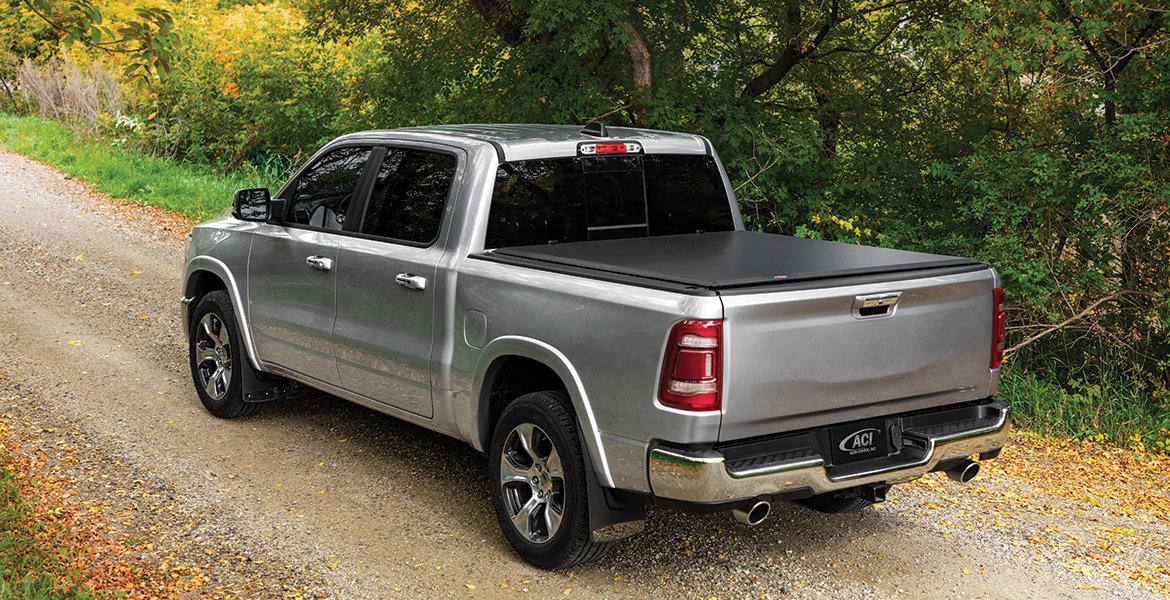 Low Profile Truck Bed Cover
---
Premium quality, functionality and performance rolled into one, the sleek ACCESS® LORADO® Roll-Up Covers are just your style. One size does not fit all as each ACCESS® LORADO® Roll-Up Cover is model specific, resulting in smooth, clean lines and the tightest fit. This low profile tonneau cover sits merely 1 in. above the truck box and the commercial grade, UV protected vinyl is engineered to perform in both extreme hot and cold climates. To protect your gear, the patented AUTOLATCH™ II Dual Locking System automatically secures when the cover is closed. When you want everything to look just right on your pickup truck, reap the reward for work well done where precision comes standard in every ACCESS® LORADO® Roll-Up Cover.
A tonneau cover increases your fuel efficiency by reducing the aerodynamic drag on your pickup truck. See our Gas Savings Calculator to find out how much you can save with the ACCESS® LORADO® Roll-Up Cover.
ACCESS® LORADO® TONNEAU COVER VIDEOS
---
7 DISTINCT FEATURES
---

PATENTED AUTOLATCH™ II DUAL LOCKING SYSTEM
Release both locks instantaneously by pulling on the cord from either side. Durable nylon latches provide half an inch of surface for solid positive latch engagement.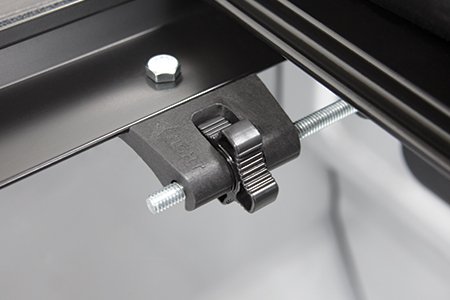 XT-DIAL™ TENSION ADJUSTERS
Permits direct tension control for fine-tuning the roll up cover with a turn of an easy to grip dial. No tools - No hassle.

HOOK AND LOOP SYSTEM
Delivers a high strength seal down the entire length of the side rails. Allows one person to open the cover easily in a straight, tight roll.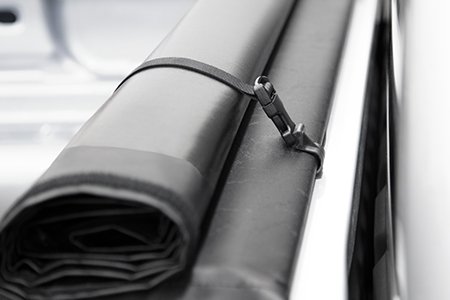 PREMIUM STORAGE STRAPS
Sturdy nylon straps secure the rolled cover and the cab guard design prevents truck bed cover from rubbing on cab.

PREMIUM HARDWARE
The ACCESS® Original Roll-Up Covers are manufactured with 6000 Series aluminum black bars, bows and rails.


*Prices may vary depending on truck model. Installation fees may apply.