!link rel="shortcut icon" href="/favicon.ico" />
Mid-West Truck Accessories
Welcome to the Mid-West Truck Accessories website. We specialize in the TRUCK / SUV / CUV / JEEP automotive aftermarket and are passionate about the accessory business. Our commitment is to provide you, our customer, with a great experience during and after the sales process.

Outlander™ Soft Truck Topper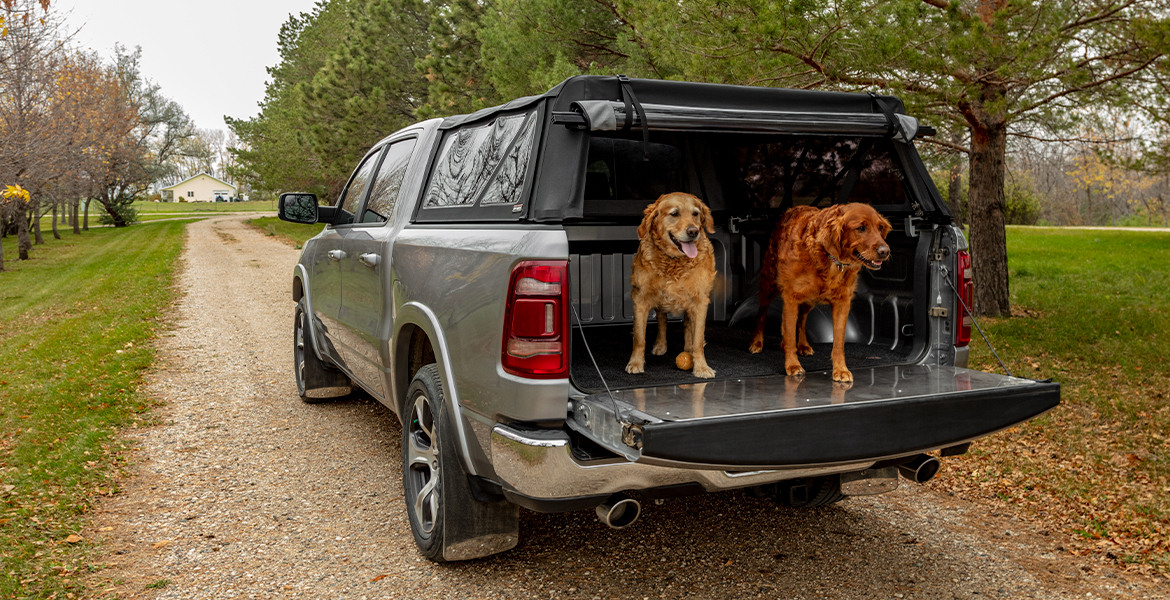 Take truck bed freedom to new destinations and maximize your cargo space with the OUTLANDER™ Soft Truck Topper. Expertly designed aluminum, quick release bows allow for easy transitions between a fully protected truck bed or open cargo capacity while providing the durability you need to keep the soft topper securely in place at highway speeds. Extruded aluminum clamps fasten to extra-wide side rails for easy installation without drilling into your truck box. The model specific OUTLANDER™ Soft Truck Toppers are perfect for protecting small or large cargo from the elements. The vinyl coated canvas construction includes standard removable windows and strategically placed weather seals to provide years of performance. Bring home an OUTLANDER™ Soft Truck Topper for the ease of functionality and convenience you expect from Agri-Cover, Inc. to get started on your next adventure.
Outlander™ Soft Truck Topper Videos
READY FOR YOUR LIFESTYLE
5 DISTINCT FEATURES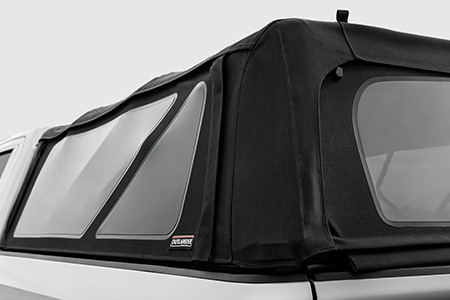 WEATHERPROOF DESIGN
Vinyl coated canvas is waterproof, mildew resistant and UV protected. Strategically placed weather seals and built-in tailgate flap prevent elements from entering the truck box.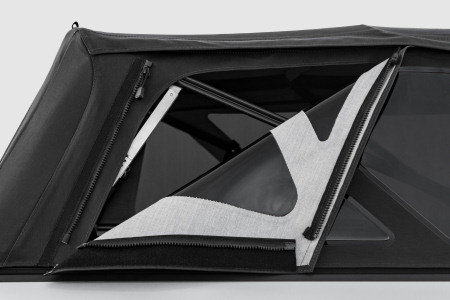 VERSATILE WINDOWS
Clear rear window can be rolled up or completely removed. Both tinted side panel windows are standard and completely removeable. Zippers and channels make removal and reinstalling windows a breeze, no snaps. All 4 windows are manufactured from DOT approved film.

QUICK RELEASE BOWS
Allow frame to easily fold forward. Fixed bows and storage straps secure topper in place, even when traveling at highway speeds.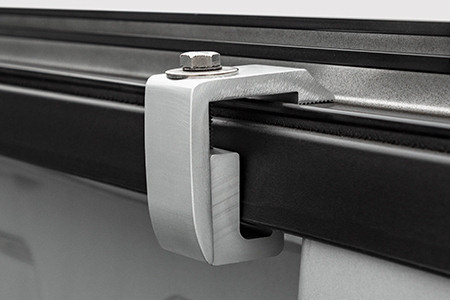 SIMPLE INSTALLATION
Attaches utilizing two extra wide, single piece side rails with extruded clamps, no need to drill into truck box.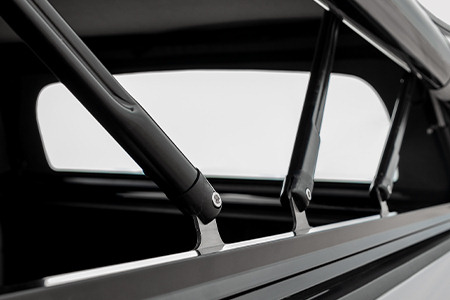 DURABLE CONSTRUCTION
Lightweight, aluminum frame holds fabric tight, minimizing wind noise. Topper blocks 3rd brake light.


*Prices may vary depending on truck model. Installation fees may apply.