!link rel="shortcut icon" href="/favicon.ico" />
Mid-West Truck Accessories
Welcome to the Mid-West Truck Accessories website. We specialize in the TRUCK / SUV / CUV / JEEP automotive aftermarket and are passionate about the accessory business. Our commitment is to provide you, our customer, with a great experience during and after the sales process.

Dash Design Seat Covers
Seat Designs® Custom-Fit Seat Covers are made from the highest quality, durable and color-fast fabrics available. All Custom car seat cover patterns are precision-cut with our state-of-the-art computerized CAD-CAM machinery to ensure an accurate, custom fit. All details are then hand-finished by our highly skilled craftspeople. We are confident that our products will meet or exceed your expectations and truly compliment the interior of your vehicle. Get your set of Seat Designs® Seat Covers today and keep your seats protected from fading, wear, kids, pets and spills.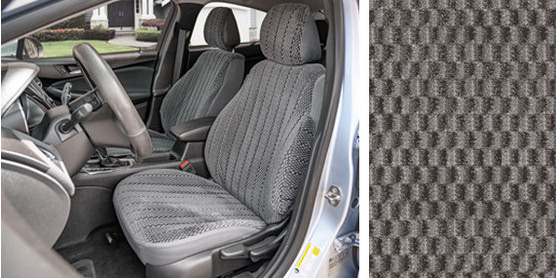 Allure™
Allure™, our newest fabric selection, looks as beautiful and feels as elegant as its name. This beautiful sculpted plush velour is available in 4 beautiful colors and sets a new standard for comfort and elegance. Allure™ seat covers will enhance the looks and comfort of any vehicle.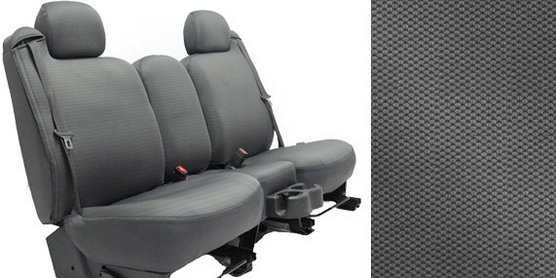 Kingston™
Kingston™, our new workhorse fabric selection, is a resilient fabric that combines unmatched toughness and durability with good looks and comfort. Thanks to our premium foam backing, Kingston™ is truly comfortable, yet very tough and durable to provide maximum protection for your vehicle's seats.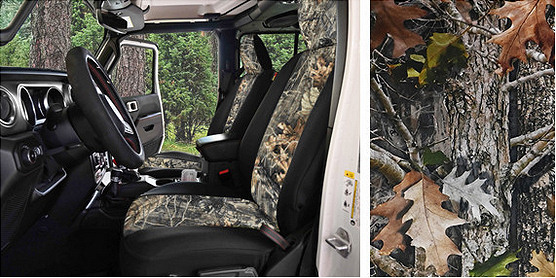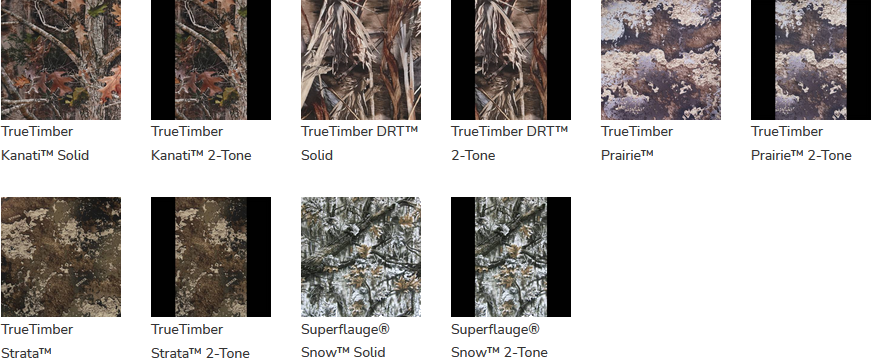 Camo™
TrueTimber® Kanati™, DRT™, Prairie™, and Strata™ as well as Superflauge® Winter™ camouflage seat covers provide premium styling with the rugged utility demanded by all outdoor enthusiasts. Available in Solid or 2-Tone, these super-tough go-anywhere fabrics will insure that your vehicle's seats will always be protected from daily hazards with stylish good looks and comfort.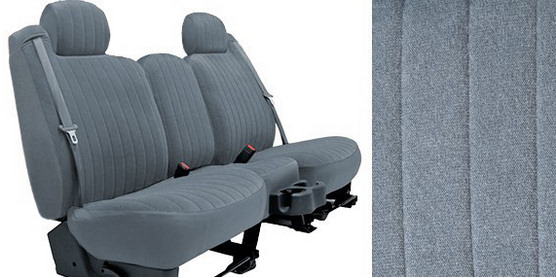 Dorchester Velour™
Dorchester Velour™, one of our new fabric selections, feels as beautiful and elegant as its name. With the looks of a durable quilted velour and the finish of a 100% Polyester blend, Dorchester Velour™ has been crafted to replicate automotive grade standards. It's all about the comfort...so come feel the difference with Dorchester Velour™ quality seat covers from Seat Designs™.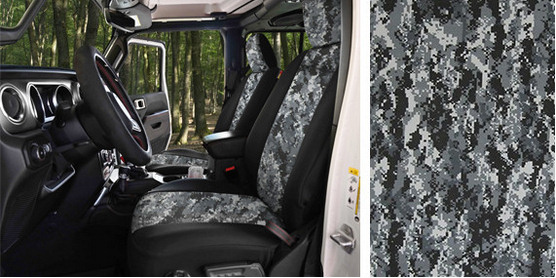 Digital Camo™
Digital Camo™ is our modern camouflage design for seat covers that will provide the rugged utility demanded by all outdoor enthusiasts as well as premium styling. Available in Solid or 2-Tone, these super-tough go-anywhere fabrics will insure that you will always hit the road in comfort and style.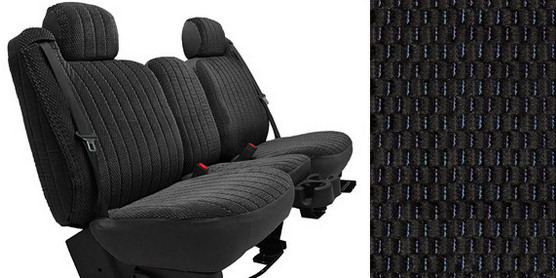 Scottsdale™
One of our all-time customer favorites, Scottsdale™ offers a unique blend of premium styling along with one of the very finest plush fabrics available today. Choose from 6 soft, beautiful colors to compliment virtually any vehicle with these incredibly luxurious looking seat covers.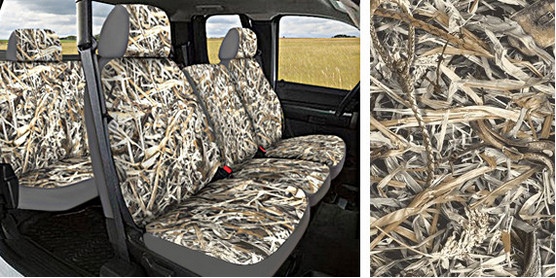 Cowboy Camo™
Seat yourself in soft, plush comfort with a 'New Western Flair'. Cowboy Camo™, our newest line of premium seat cover design sports a beautifully rendered rustic backdrop that includes subtle images of horse shoes, buckles, saddle gear, leather straps and other iconic symbols. It's how the New West was won!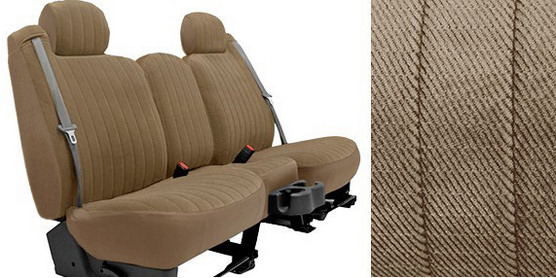 Madera™
This shimmering soft velour material has a subtle striped pattern and the overall look and feel is very distinctive. Available in 4 earth-tone shades, Madera™ is finished out with our quilted full-foam backing for incredible comfort. Our precise CAD-CAM manufacturing processes help to give Madera™ a truly fitted and very classic appearance to enhance the interior of most any vehicle.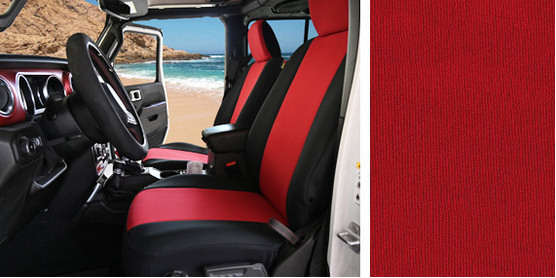 Genuine Neoprene™
Genuine Neoprene™ Custom-Fit Seat Covers are available in 6 solid or 2-tone color combinations and crafted with the same waterproof Nylon-bonded material used to make wet suits. If your vehicle's seats need the ultimate protection, this amazing waterproof fabric will protect them just like a wet suit!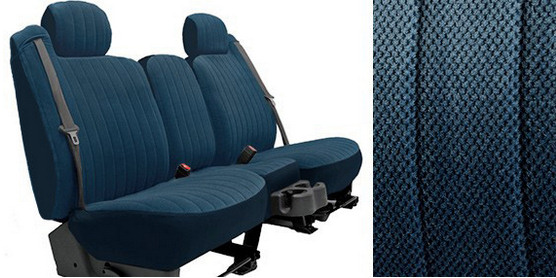 Plush Regal™
Our very plush, luxurious velour fabric has the look and feel of original factory seats. The subtle pattern of this material is specially woven to be super-soft, yet it's strong and durable enough to provide long lasting beauty. With a 3/8" thick quilted foam backing, Plush Regal™ is a classic and comfortable choice.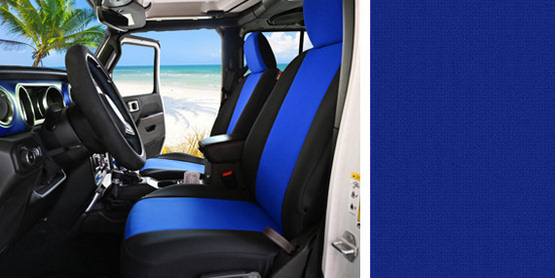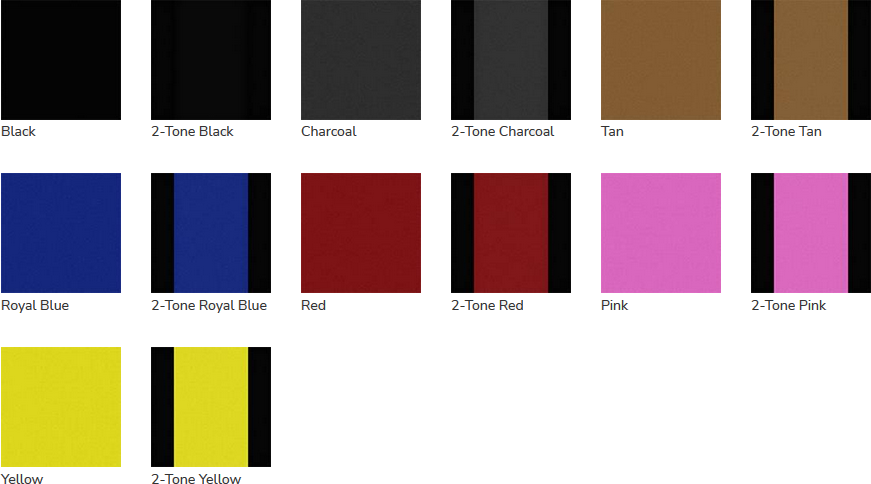 NeoSupreme™
Our ultimate lifestyle seat cover is crafted from a water-repellant, UV-resistant and Nylon-bonded 3mm NeoSupreme™ material. Available in 7 solid or 2-tone color combinations, it's sure to compliment any vehicle interior. Digital CAD-CAM patterns ensure a great fit and a laminated foam backing provides super-soft comfort.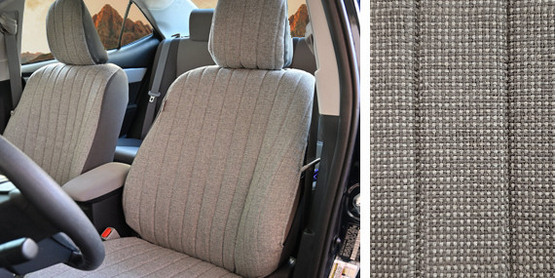 Duramax Tweed™
As the name implies, this very durable heavy tweed fabric will provide all of the seat protection you will ever need. Duramax Tweed™ is now available in 8 great colors, and our industry leading 3/8" thick quilted full foam backing provides truly outstanding comfort and real value.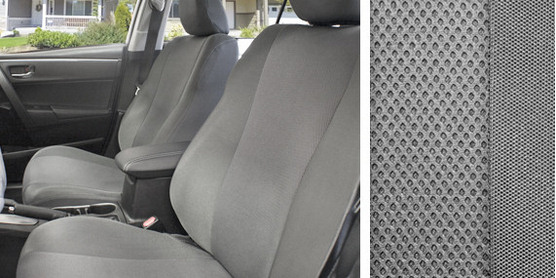 Cool Mesh™
This is our amazing 'Spacer Knit' fabric with a specially woven 'breathable' diamond-mesh to keep your vehicle seats and your backside cool and comfortable. Cool Mesh™ fabric seat covers are available in 4 great shades along with a reinforced side material to insure extra-long wear with a beautiful fit and finish.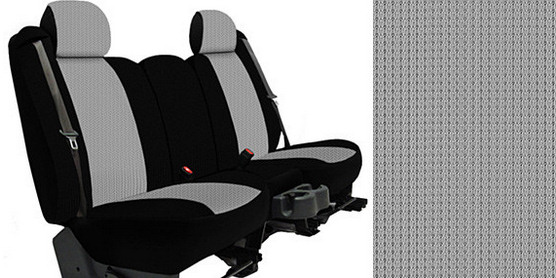 GrandTex™
GrandTex™ is one of the most popular fabrics from our Designer™ series. This soft woven fabric has a subtle textured pattern that's beautiful, comfortable and very durable. GrandTex™ seat covers are available in 5 beautiful solid or 2-tone styles to compliment and upgrade any vehicle interior.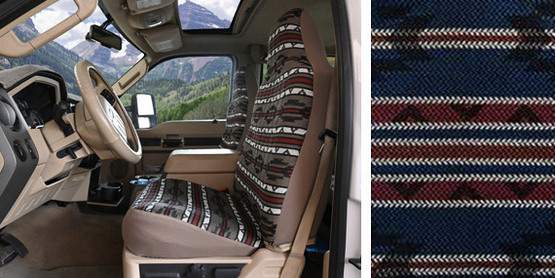 Southwest Sierra™
Our super durable tweed fabric comes in 7 exciting color combinations to make the ultimate statement in a handsome Southwestern motif. These colorful saddle blanket style materials are as tough and road worthy as they are beautiful. Our 3/8" thick quilted foam backing provides for a great custom fit with good looks and a very comfortable feel.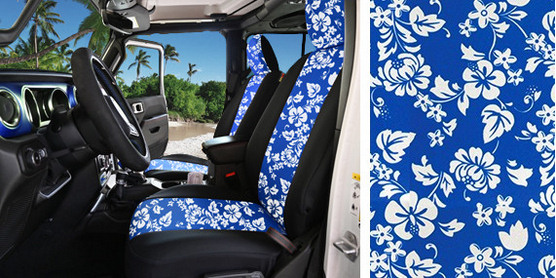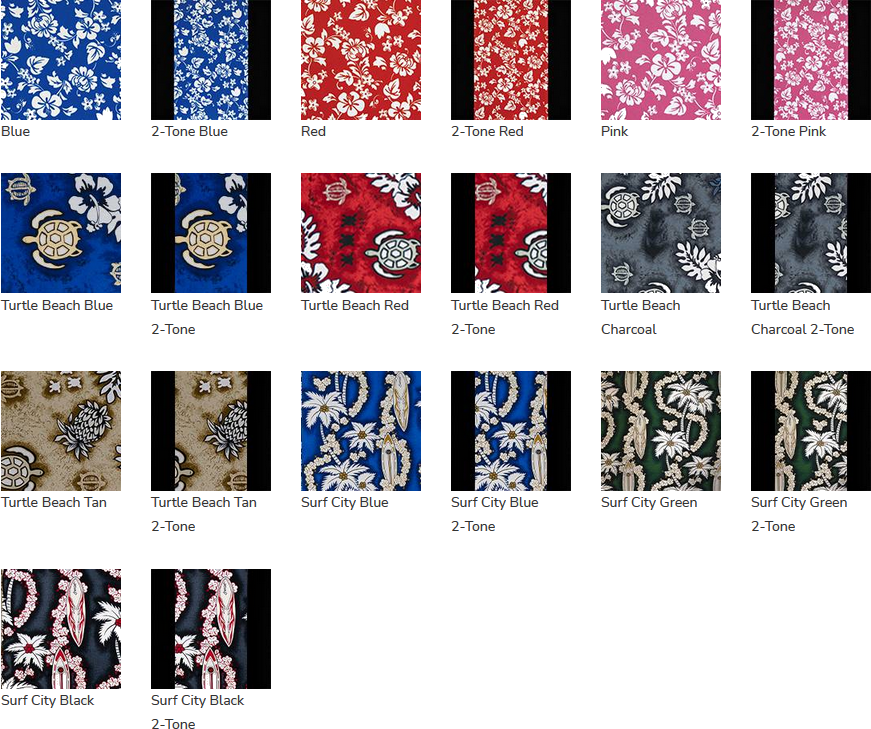 Hawaiian
Enjoy the feel of the tropics right inside your own vehicle. Our beautiful Hawaiian themed Neo Supreme™ printed fabric is an advanced water resistant material available in a variety of vibrant patterns and colors. Our durable quilted foam backings and CAD-CAM precision patterns will provide a custom 'tropi-cool' look to virtually any set of seats.