!link rel="shortcut icon" href="/favicon.ico" />
Mid-West Truck Accessories
Welcome to the Mid-West Truck Accessories website. We specialize in the TRUCK / SUV / CUV / JEEP automotive aftermarket and are passionate about the accessory business. Our commitment is to provide you, our customer, with a great experience during and after the sales process.

Don't be fooled by the claims of many truck accessory stores and websites stating they have 200,000+ items in stock. Most of these companies special order everything from a distributor when they receive an order. Mid-West Truck Accessories purchases our primary products directly from the manufacturer. This provides you quicker delivery, quality tested products and lower prices.
Decked Drawer System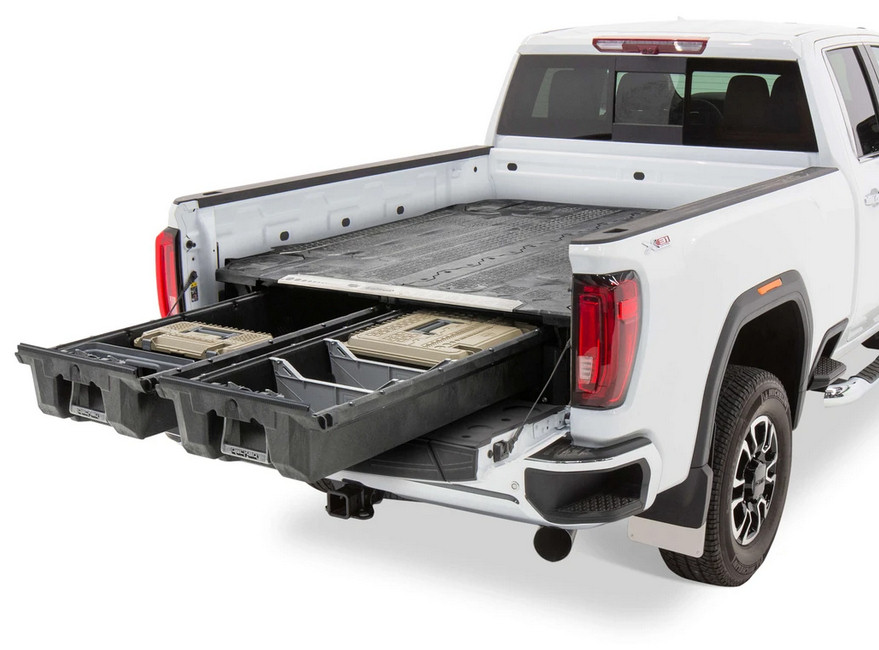 Decked Drawer System
GET ORGANIZED
Get rid of the random tubs and bins, get the jumper cables out from under the back seat, stop shoving the duct tape from where it rolled. End the junk show with segmented storage.
2000 LB PAYLOAD - 200 LBS CAPACITY PER DRAWER
Your truck ain't a man purse. It hauls heavy stuff like cement, plywood, ATV/Moto's, your mother-in-law's new freezer. You can stack 2000 lbs of big stuff on top of the deck and still have access to smooth rolling storage.
SECURE - PEACE OF MIND
DECKED's two full bed-length drawers keep your tools and gear secure, out of sight and out of mind. Lock your tailgate and lock your drawers. Your essentials are in a mobile Fort Knox.