!link rel="shortcut icon" href="/favicon.ico" />
Mid-West Truck Accessories
Welcome to the Mid-West Truck Accessories website. We specialize in the TRUCK / SUV / CUV / JEEP automotive aftermarket and are passionate about the accessory business. Our commitment is to provide you, our customer, with a great experience during and after the sales process.


Lockbox Lockable Firearm Storage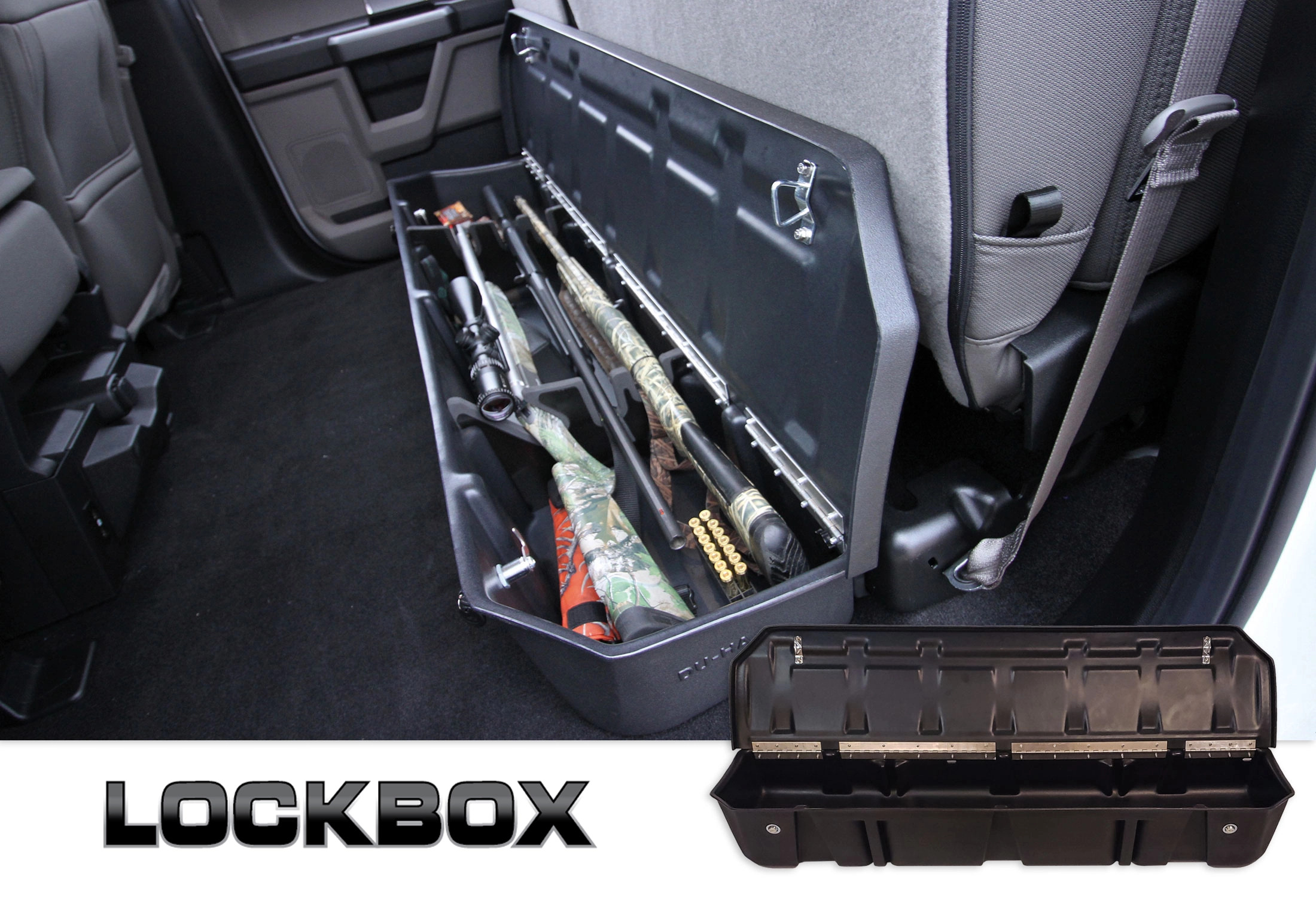 The DU-HA® Lockbox stores and locks your guns or valuables under the back seat of your truck where they are completely out of view.

We all worry about leaving our long guns or other valuables in our truck where outsiders can see them, potentially tempting theft. The DU-HA Lockbox lets you secure firearms and a bunch of additional gear or valuables in an unexpected and completely out-of-view place - under the back seat of your truck.

This also frees up any other space in your truck for passengers, dogs and other gear.

The DU-HA Lockbox is fully lockable with an integrated keyed lock, so even if someone were to break into your truck, they will not have access to your guns. The Lockbox mounting hardware is internal, so when the lid is locked, the Lockbox cannot be removed from the truck.

Lockboxes are made for the make and model of your truck so the fit is perfect. This also maximizes available storage area.

A Lockbox is easy to install. You simply lift the rear seat, slide it in and fasten it in place! After using a DU-HA Lockbox, you'll wonder how you ever got along without it!
FEATURES
Stores guns and valuables under the back seat of your truck
Plenty of room for additional gear
Make/model-specific fit, not one size fits all
Gun rack/dividers hold your guns upright; a legal gun case in most states
Lockable with integrated, keyed lock
Easy installation with fasteners (included); installs in minutes
Roto-molded construction of heavy-duty polyethylene
Size varies based on truck make/model
Satisfaction guarantee, lifetime warranty
Made in USA
Note: Please include truck details when submitting a quote request.


*Prices may vary depending on truck model. Installation fees may apply.