!link rel="shortcut icon" href="/favicon.ico" />
Mid-West Truck Accessories
Welcome to the Mid-West Truck Accessories website. We specialize in the TRUCK / SUV / CUV / JEEP automotive aftermarket and are passionate about the accessory business. Our commitment is to provide you, our customer, with a great experience during and after the sales process.


Squad Box Portable Storage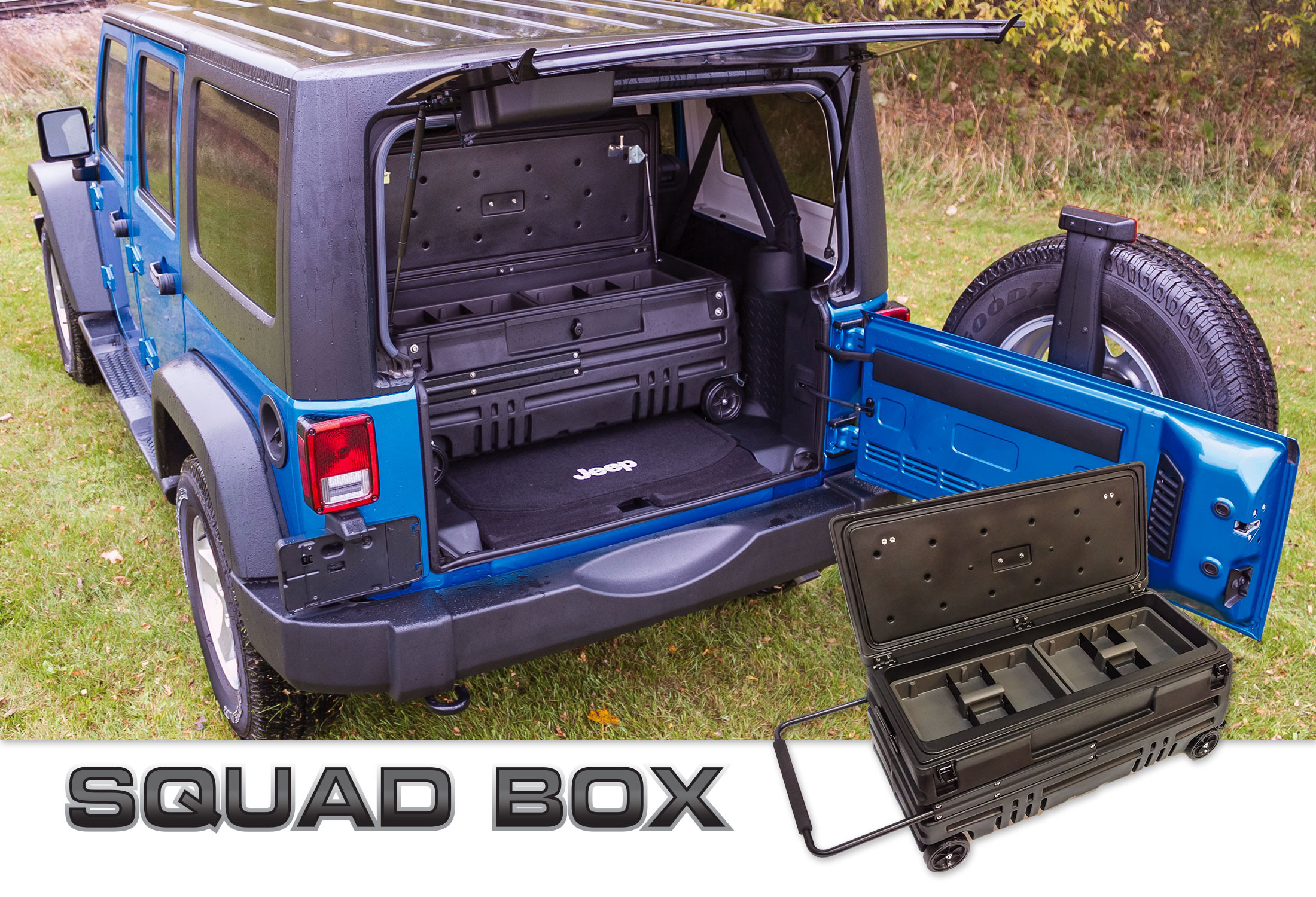 The wheeled DU-HA® Squad Box is a portable, all-purpose storage device designed to go into smaller SUVs, Jeeps, vans and police SUVs, as well as UTVs. Take your self-contained gear in and out as you need it.

So you don't own a full-size pickup or SUV but you love the idea of a DU-HA storage device? That's what the Squad Box is all about-clever storage designed for smaller SUVs, Jeeps, vans, and even UTVs.

Squad Box lets you put your gear, tools, necessities or whatever, in a self-contained, four-wheeled transport box that is easy to take to and from your vehicle and easy to get in and out of your vehicle. Squad Box is designed to go into a vehicle or in the bed of a truck or UTV. The lid seals to keep out moisture and dust.

You can also store your firearms in your Squad Box which will accommodate four AR-style firearms up to 38" long. In most states, Squad Box qualifies as a gun case.

Choose between Manual Latch (two manual latches that can be padlocked) or Internal Latch (key lockable). Mount Squad Box to fit width-wise in vehicle with included locking bracket or purchase Squad Box Bracket (see below) to mount length-wise.
FEATURES
All-In-One: storage, tool box, and gun case
Provides useful storage for inside or outside your vehicle
Includes organizers / dividers / gun racks
Includes two removable trays
Stores your valuables out of sight
Holds (4) four AR-style firearms up to 38" long
Lockable lid to keep your items secure
Retractable handle for easy pulling
Four over-sized wheels with wheel brake
L 39"x W 18.75"x H 17.25"
Provides 5.4 cu/ft storage space
Satisfaction guarantee, lifetime warranty
Made in USA
Note: Please include truck details when submitting a quote request.


*Prices may vary depending on truck model. Installation fees may apply.