!link rel="shortcut icon" href="/favicon.ico" />
Mid-West Truck Accessories
Welcome to the Mid-West Truck Accessories website. We specialize in the TRUCK / SUV / CUV / JEEP automotive aftermarket and are passionate about the accessory business. Our commitment is to provide you, our customer, with a great experience during and after the sales process.


Tote Portable Storage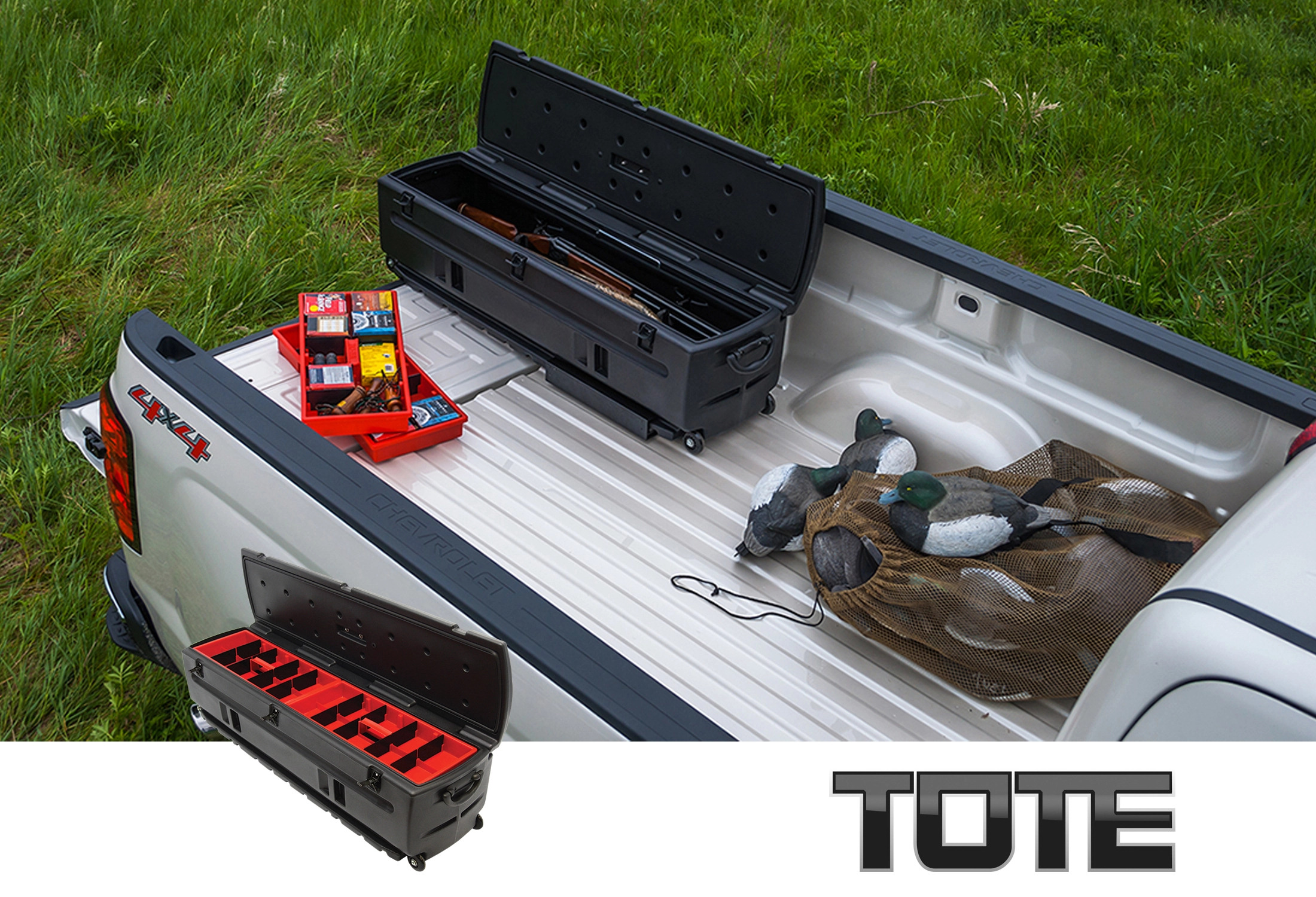 The wheeled DU-HA® Tote is a portable, all-purpose storage device that rolls into the back of your SUV, pickup truck, van or trailers allowing you to quickly and easily take your organized gear along.

DU-HA isn't just for pickup owners. The DU-HA Tote is a rolling, all-in-one storage device that easily slides into the back of an SUV, van or pickup, allowing you to transport an array of contained and organized gear that can also quickly come out when needed.

The versatile Tote includes organizers/dividers/ gun racks and two utility trays (with dividers) giving you a multitude of storage options. The Tote holds four shotguns or scoped rifles which sit upright on the gun racks.

Three latches can all lock with standard padlocks and the lid seals to help keep moisture out even when subjected to the elements. The Tote was designed to slide into the back of your SUV, van or pickup and fits three abreast in many vehicles for the ultimate in organized transport.
FEATURES
4-wheeled Tote fits most SUVs, pickup trucks, and vans
All-in-one: storage unit, tool box, gun case, and more!
Sealed lid helps keep out moisture and dust
Holds 4 shotguns or rifles, with or without scopes
3 latches all lock using standard padlocks
Includes organizers/dividers/gun rack and 2 utility trays with dividers
Dual hauling handles on ends, single carrying handle on top
Constructed of roto-molded, heavy-duty polyethylene
Many vehicles will hold up to 3 Totes side-by-side
Provides over 5.1 cubic feet of storage space
Outside dimensions: L 52.375"x W 15.5"x H 15"
Satisfaction guarantee, lifetime warranty
Made in USA
Note: Please include truck details when submitting a quote request.


*Prices may vary depending on truck model. Installation fees may apply.