Fab Fours Ford F-150 Bumpers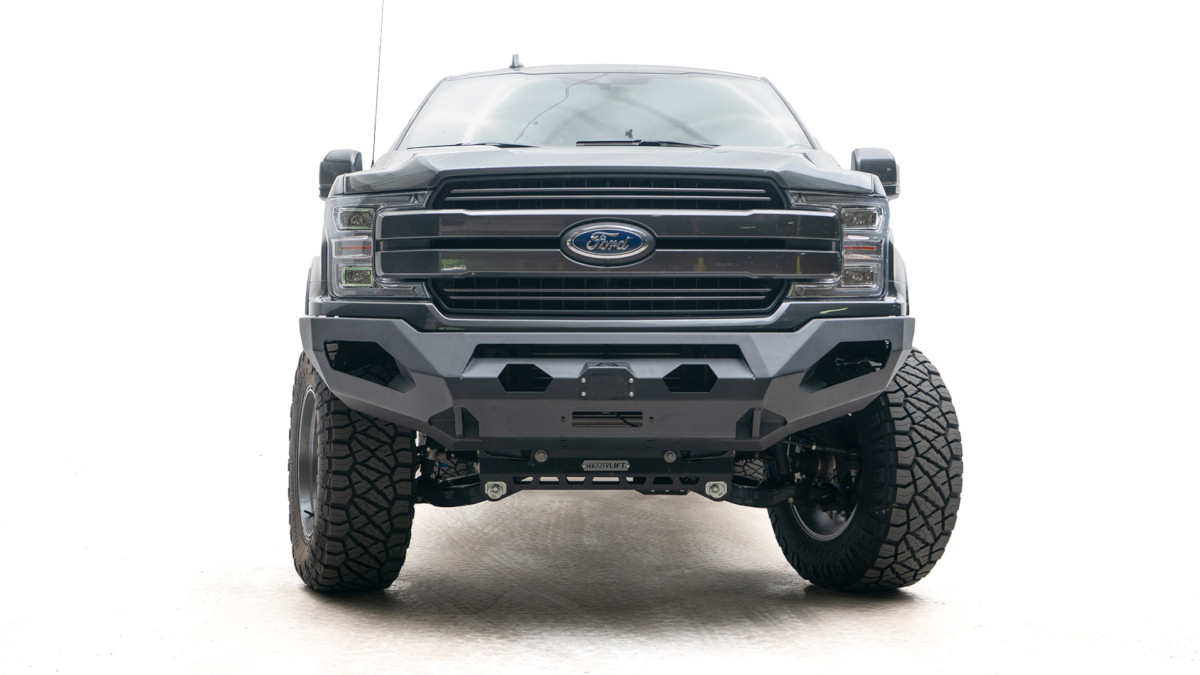 Ford F-150 Matrix Front Bumper
We combined the best aspects of our Premium Winch Bumper and our Vengeance Series to give you the best slim fitting steel bumper in the truck game. Equipped to hold a 30" light bar, 4 cube LED lights, and a 12,000 lbs Winch... the Matrix Series gives you the peak of style and utility for your truck.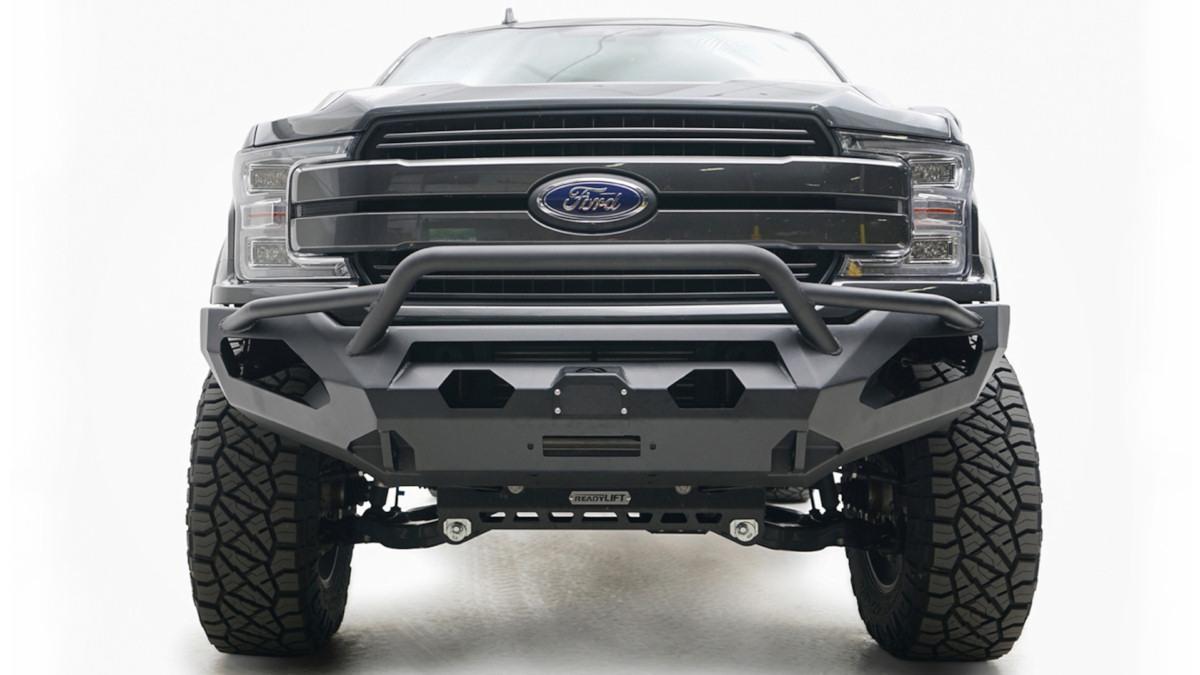 Fab Fours new line of light weight bumpers: Vengeance Series. These premium steel sensor bumpers are engineered to be light weight and offer a sleek and stylish finish for both the front and rear of your vehicle. The fit of this bumper is high and tight and comes with lower cutouts to provide increased airflow; while also giving you that aggressive look both on and off the road. Available in a no guard or pre-runner guard option.



The Vengeance Series rear replacement sensor bumper combines superior strength and styling to give your vehicle that extra cool factor. Two front-side openings allow light options; (4) 3" X 3" Dually lights or (2) 6" light bars (lights are not included). Rear bumper is sensor compatible. Constructed out of 11 gauge US Steel here in South Carolina.



Building on our reputation for the highest quality and design in the truck market, the Fab Fours Ford F150 Premium Winch Bumper focuses on strength and durability. This bumper is designed to be the ultimate in functionally-stylish front end protection while also providing more tire clearance to eliminate rubbing. Key features include the integrated fog and turn lights, D-Ring mounts and ability to accommodate up to 12,000 lb. winches. Available in either a Full Guard, Pre-runner Guard or No Guard Bumper.



Fab Fours Ford F150 rear replacement bumper integrates the existing receiver hitch. In addition to added style and formed-steel durability, the vehicle gains lower steps and recovery points. Designed to be the ultimate in functionally-stylish rear-end protection.



From Concept to Reality... The GRUMPER Truck offers a revolutionary combination of both grille and winch bumper. Fully Customizable with removable inserts, this aggressive yet sophisticated piece is sure to change the way we look at bumpers going forward for the Ford F150. **US PATENTED**




*Prices may vary depending on truck model. Installation fees may apply.