!link rel="shortcut icon" href="/favicon.ico" />
Mid-West Truck Accessories
Welcome to the Mid-West Truck Accessories website. We specialize in the TRUCK / SUV / CUV / JEEP automotive aftermarket and are passionate about the accessory business. Our commitment is to provide you, our customer, with a great experience during and after the sales process.

LOMAX® STANCE™ Folding Hard Cover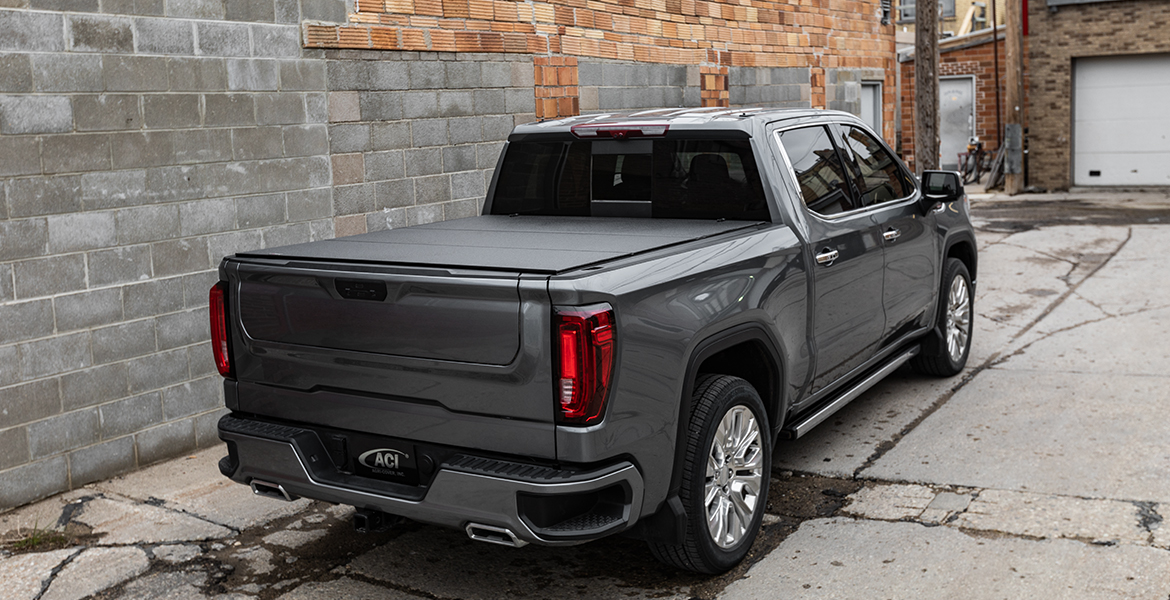 LOMAX® STANCE™ Our Most Versatile Folding Tonneau Cover
---
The LOMAX® STANCE™ Hard Cover brings increased versatility and functionality to your pickup with our behind the cab design. This folding tonneau cover enables secure storage when closed and full bed use when in the vertical position. Constructed from strong aluminum alloy panels with aluminum channels and durable weatherproof seals, LOMAX® STANCE™ Hard Covers keep the elements out of your truck box. Powder coated steel pivot links with rubber bushings and rooftop anchors prevent vibration noise and the cover from resting against rear window when vertical. Offering an easy installation without the need for removal, this hard folding tonneau cover makes loading and unloading your bed simple and convenient. It's time to flip in to a new cover with LOMAX® STANCE™ Hard Cover.
A tonneau cover increases your fuel efficiency by reducing the aerodynamic drag on your pick-up truck. See our Gas Savings Calculator to find out how much you can save with a LOMAX® STANCE™ Hard Tonneau Cover.
LOMAX® PRODUCT AND INSTALL VIDEOS
---
TWO FINISHES AVAILABLE
---
7 DISTINCT FEATURES
---

RIGIDLINK™ LOCKING SYSTEM
Solidly secure cover at approximately 90º angle for full bed usage and prevent contact with truck's rear window.
Vertical position blocks 3rd brake light.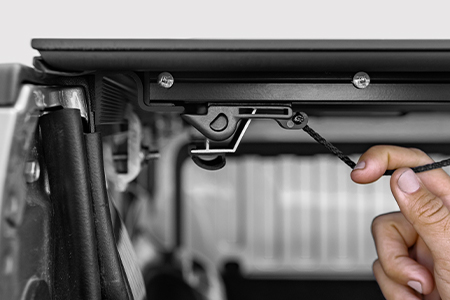 AUTOMATIC DUAL LOCKING SYSTEM
Release both locks simultaneously by pulling cord from either side to fold each panel. Heavy duty nylon latches provide 1/2 in. surface for solid positive engagement.
AUTOMATIC TEN POINT LOCKING
Unfolding each panel locks the cover automatically with heavy duty reinforced nylon components, no need for a key or complicated locking mechanisms.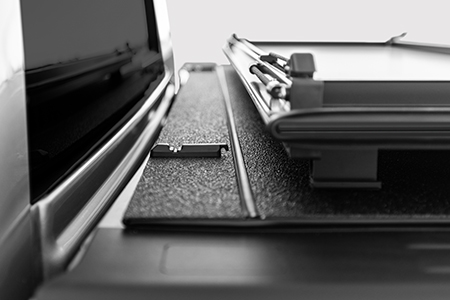 MOLDED STORAGE BRACKETS
Retractable bungees hold tonneau cover secure while standoffs with rubber pads keep panels properly spaced in the folded position. No adjustments needed.
STRONG YET LIGHTWEIGHT
Extruded aluminum channels support panels to hold up to 400 pounds of evenly distributed weight, while weighing approximately 60 pounds for a high strength-to-weight ratio.


*Prices may vary depending on truck model. Installation fees may apply.