!link rel="shortcut icon" href="/favicon.ico" />
Mid-West Truck Accessories
Welcome to the Mid-West Truck Accessories website. We specialize in the TRUCK / SUV / CUV / JEEP automotive aftermarket and are passionate about the accessory business. Our commitment is to provide you, our customer, with a great experience during and after the sales process.

Putco Luminix Ford LED Emblems
Putco Luminix Ford LED Emblems
Upgrade your Ford truck with Putco's official Ford licensed LED emblems. This next installment in the Luminix® line of products seamlessly replaces the OEM emblems using the original mounts. Installation is quick and easy, all wiring is plug&play and routes directly to the fuse box.
The IP69K rated emblem is tough and durable, designed to withstand the elements, and provide a unique signature look to your vehicle. With this LED emblem you can set your Ford truck apart from rest in no time in safety and style.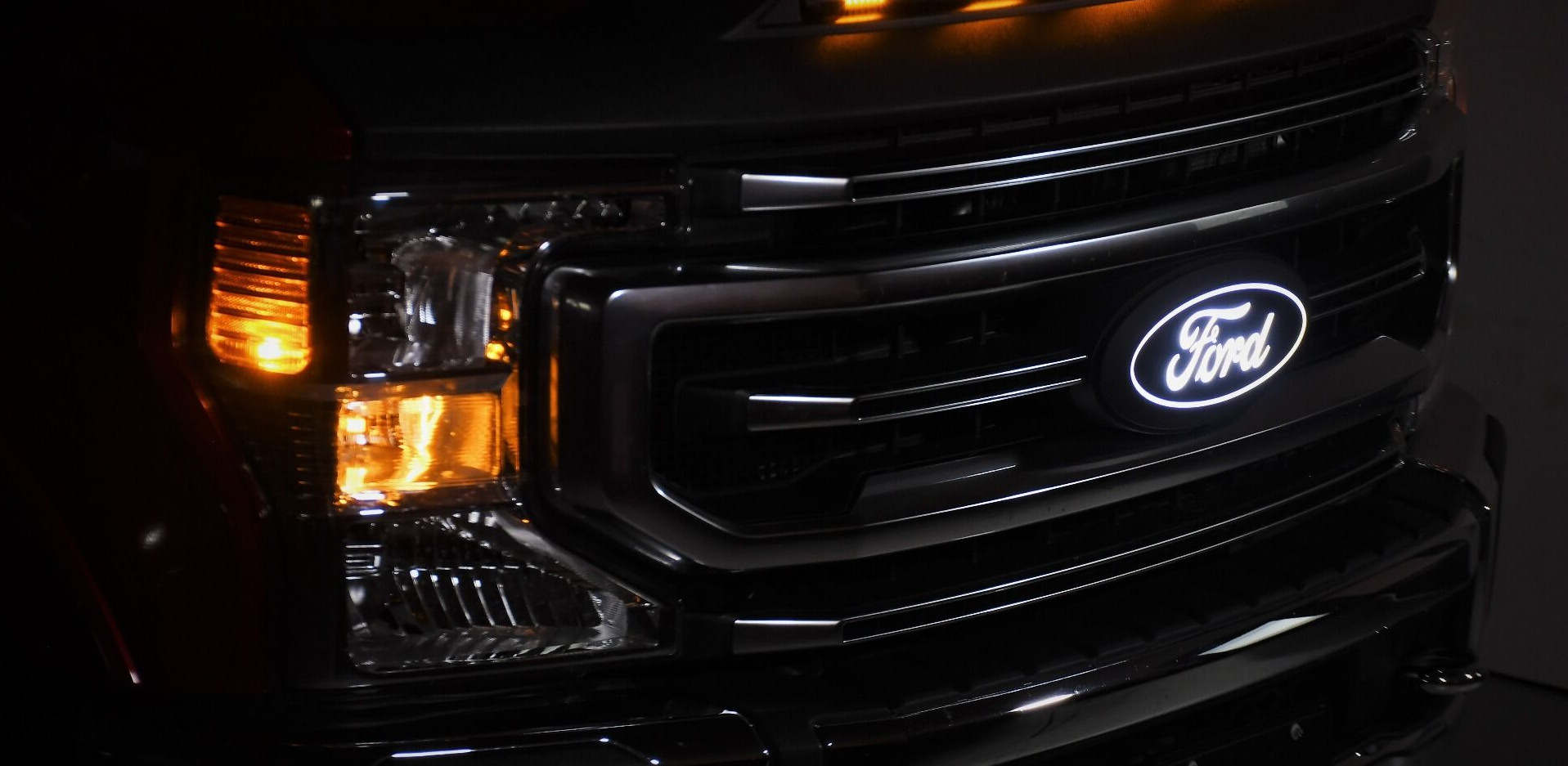 Features
---
Compatible with trucks equipped with cameras and lens washing systems (available with or without).
Seamlessly replaces OEM Ford emblems using OEM mounts.
Plug&play direct to fuse box.
IP69K rated.
Front Emblem delivers a 6,500K White High Lux.
Rear Emblem delivers a Mega Red High Lux for a sharp light and maximum visibility.
Chip On Board LEDs layout for crisp illumination day or night.
Signature startup sequence.
Ford Licensed product.
Sold separately as front and/or rear.
CAMERA COMPATIBILITY
Our Ford LED emblem fits directly into OEM post mounts and is fitted perfectly for a headache free installation that allows full use of camera and camera washing components.
STARTUP SEQUENCE
Putco's LED emblem begins illuminating with an eye-catching startup sequence at a 6,500K color temperature.
IP69KRATED
"IP" refers to the product's ability to resist ingress of dust while the "69K" refers to the product's ability to resist ingress of high temperature (Steam) / high-pressure water.
Downloads
---


*Prices may vary depending on truck model. Installation fees may apply.