!link rel="shortcut icon" href="/favicon.ico" />
Mid-West Truck Accessories
Welcome to the Mid-West Truck Accessories website. We specialize in the TRUCK / SUV / CUV / JEEP automotive aftermarket and are passionate about the accessory business. Our commitment is to provide you, our customer, with a great experience during and after the sales process.

Retrax PowertraxONE MX Tonneau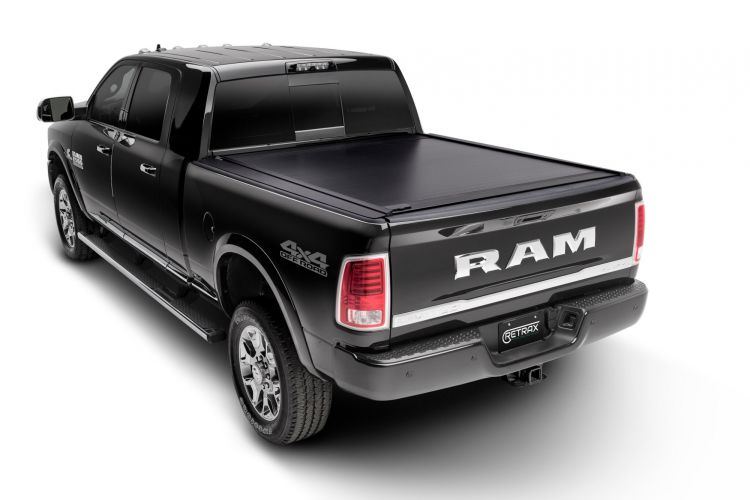 Description
---
The PowertraxONE MX truck bed cover combines durable polycarbonate construction with an incredibly resilient matte finish. The PowertraxONE MX offers all the same great features and benefits of the RetraxONE MX but also offers the enhanced feature of electric operation. Using a wireless key fob this retractable truck bed cover opens and closes easily with the touch of a button.
The PowertraxONE MX also features an integrated LED cargo light on the canister that is operated by the key fob and includes a safety auto shutoff feature. An electromagnetic brake allows the cover to lock in any position along the rail allowing you to have unlimited hauling capacity. The PowertraxONE MX truck bed cover offers you ultimate cargo protection with the luxury of hands-free operation.
Features
---
Utilizing a remote keyfob, this retractable pickup bed cover opens and closes at the touch of a button. Wireless operation allows it to easily open and close, and an electromagnetic brake allows it to lock in any position along the rail.
MX covers are given a rugged and durable matte powdercoat finish for both style and dependability.
Constructed from a one-piece sheet of polycarbonate that is engineered to retract without joints or hinges that can trap dust, wear out or freeze.
The patented low-profile design incorporates a front cover that is flush with the truck bed cover, which streamlines the overall appearance and provides a firm, dependable seal to help to keep the truck bed dry.
Sealed ball-bearing rollers mounted onto the aluminum support beams allow the PowertraxONE MX truck bed cover to retract or close effortlessly without the use of springs or any kind of mechanism no moving parts to jam, freeze or fail.


*Prices may vary depending on truck model. Installation fees may apply.