!link rel="shortcut icon" href="/favicon.ico" />
Mid-West Truck Accessories
Welcome to the Mid-West Truck Accessories website. We specialize in the TRUCK / SUV / CUV / JEEP automotive aftermarket and are passionate about the accessory business. Our commitment is to provide you, our customer, with a great experience during and after the sales process.

SNOWSPORT® HD Utility Plow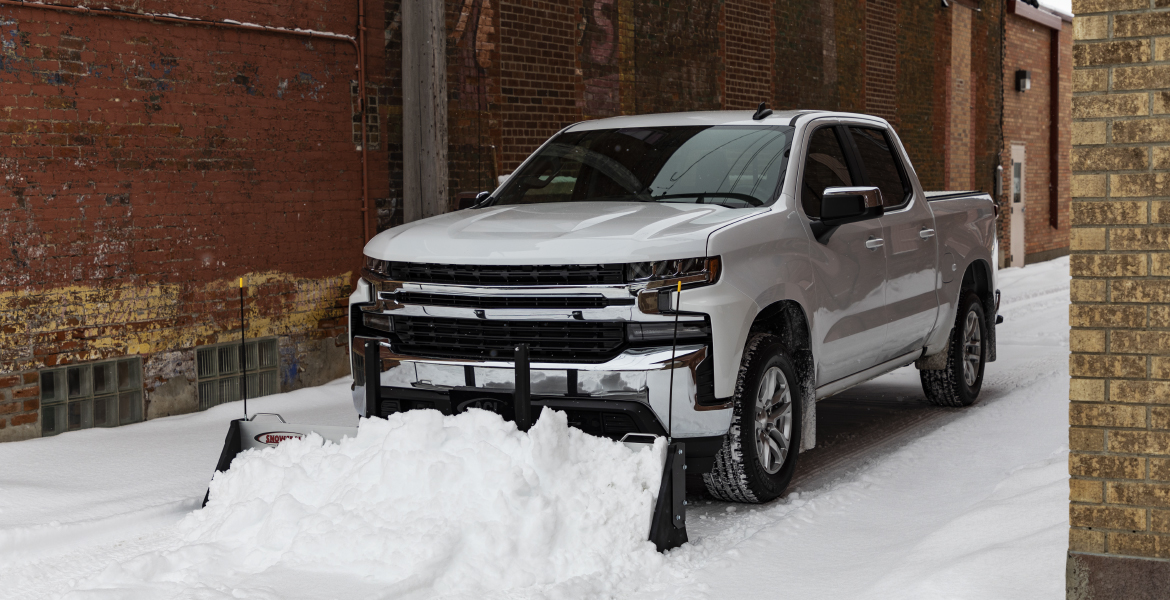 Vehicle Friendly Snowplow
---
Superior in every detail, SNOWSPORT® HD Utility Plow combines power, precision and performance! A heavy duty push frame with built in three-point angling interceptor allows you to adjust the blade left, right or center to clear a wide expanse of snow. SNOWSPORT® HD Utility Plow is manufactured with a corrosion resistant aluminum blade available in 84 or 96 in. lengths with rubber box ends to keep snow in front of the blade. The unique motion activated design and turf friendly rubber cutting edge helps protect driveways and lawns. SNOWSPORT® HD Utility Plow easily attaches to a front mount or rear receiver without the need for extra lights and wiring. Sit back, relax and plow some snow with the SNOWSPORT® HD Utility Plow!
SNOWSPORT® Plows are self-adjusting and do not require controls in the cab. No need to worry about any electrical or hydraulic components freezing, malfunctioning or wearing out.
SNOWSPORT® HD VIDEOS
---
7 DISTINCT FEATURES
---

THREE-POINT ANGLING INTERCEPTOR
Simply adjust blade position to left, right or center.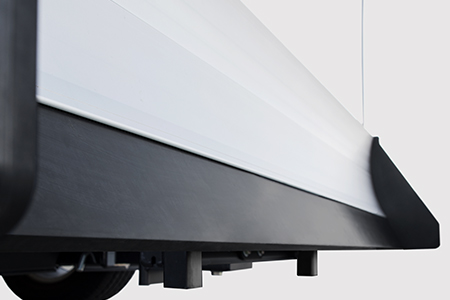 TURF FRIENDLY CUTTING EDGE
Robust 1 in. thick rubber works great on concrete, asphalt, brick, gravel and grass. Lasts longer than a metal cutting edge.

NO WIRING OR EXTRA LIGHTS
Low profile design does not obstruct OEM headlights in the plow or transport position, no need to remove plow when driving.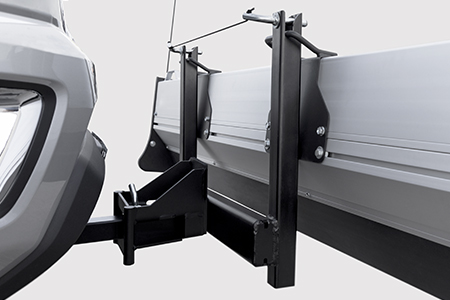 HEAVY DUTY PUSH FRAME
Allows blade to slide up and down with the terrain. Quick pins secure blade in the plow or transport position.

EASY ON AND OFF
Secures with receiver pin, no tools required. Quickly transfers from one vehicle to another when equipped with 2 in. receiver. No electrical or hydraulic components to maintain or malfunction.


*Prices may vary depending on truck model. Installation fees may apply.