!link rel="shortcut icon" href="/favicon.ico" />
Mid-West Truck Accessories
Welcome to the Mid-West Truck Accessories website. We specialize in the TRUCK / SUV / CUV / JEEP automotive aftermarket and are passionate about the accessory business. Our commitment is to provide you, our customer, with a great experience during and after the sales process.

Steelcraft Black Out 45 Series Sidebars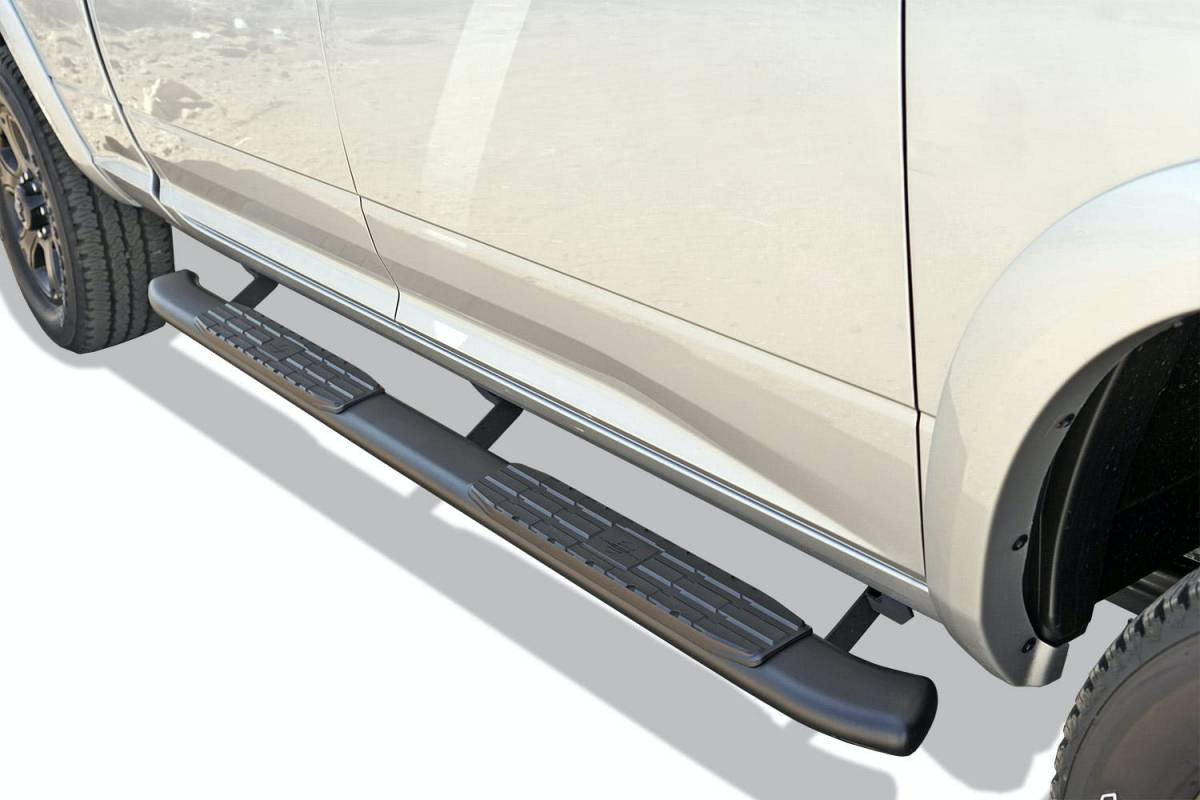 Black Out 45 Series Sidebars
Steelcraft durable 4" oval tubing, custom mounting brackets, aggressive polypropylene step pads, OE style bends, and E-coated and powder coated stainless steel provides years of durable finish and superior corrosion resistance.
Finish: Black Stainless Steel
LTL: No
Mount: Rocker
Light Duty - Sidebars - Steelcraft 4" Oval Blackout Series Sidebars
Warranty: Limited Lifetime


*Prices may vary depending on truck model. Installation fees may apply.