!link rel="shortcut icon" href="/favicon.ico" />
Mid-West Truck Accessories
Welcome to the Mid-West Truck Accessories website. We specialize in the TRUCK / SUV / CUV / JEEP automotive aftermarket and are passionate about the accessory business. Our commitment is to provide you, our customer, with a great experience during and after the sales process.

TigerTough Seat Covers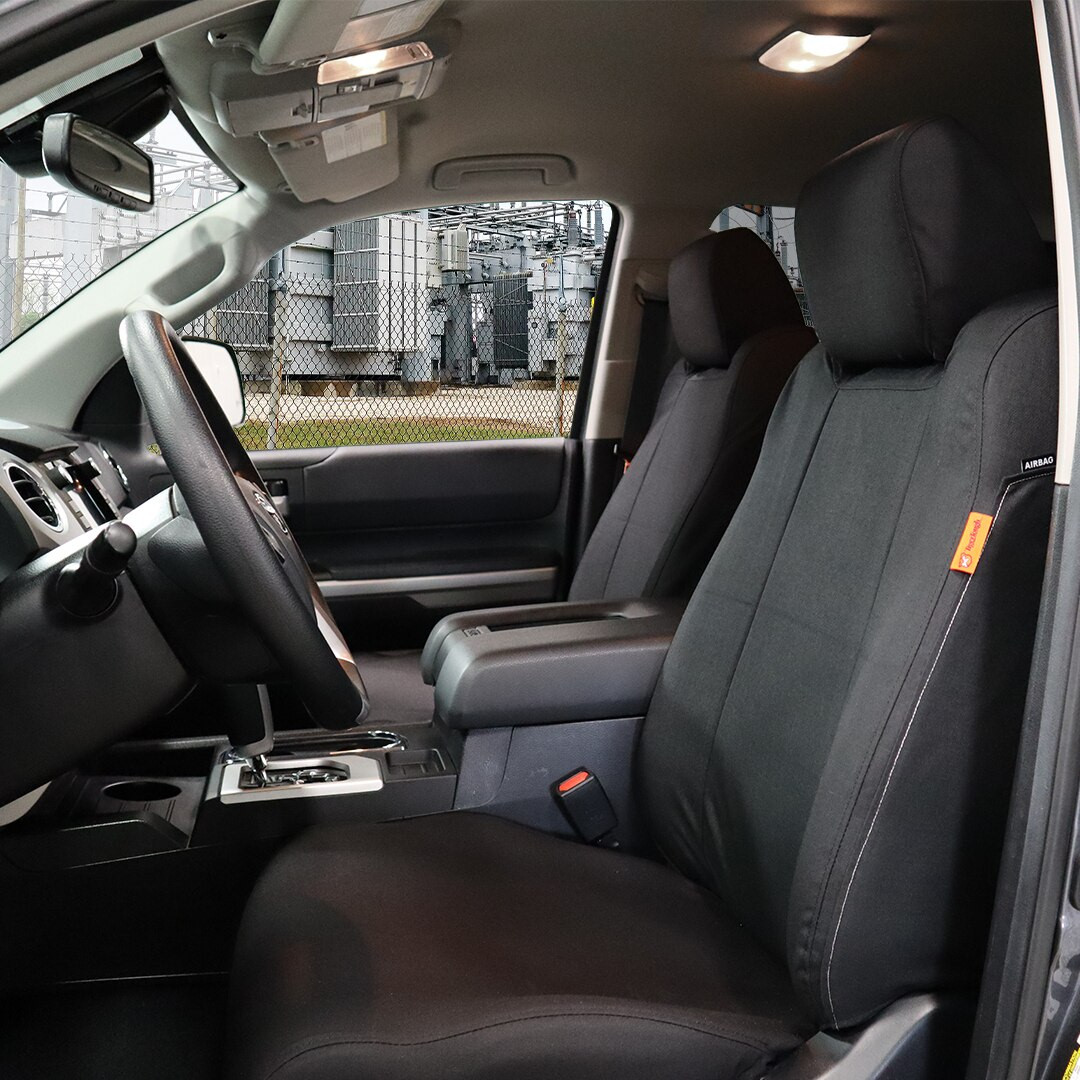 TigerTough Seat Covers
Every single seat cover that we put our name on is made in Minnesota. We're pretty dang proud to slap the "Made in the USA" label on everything. (Cue the distant scream of a proud eagle).
Available in a variety of colors for front driver / passenger seats, bucket seats, 60/40 and split bench seats.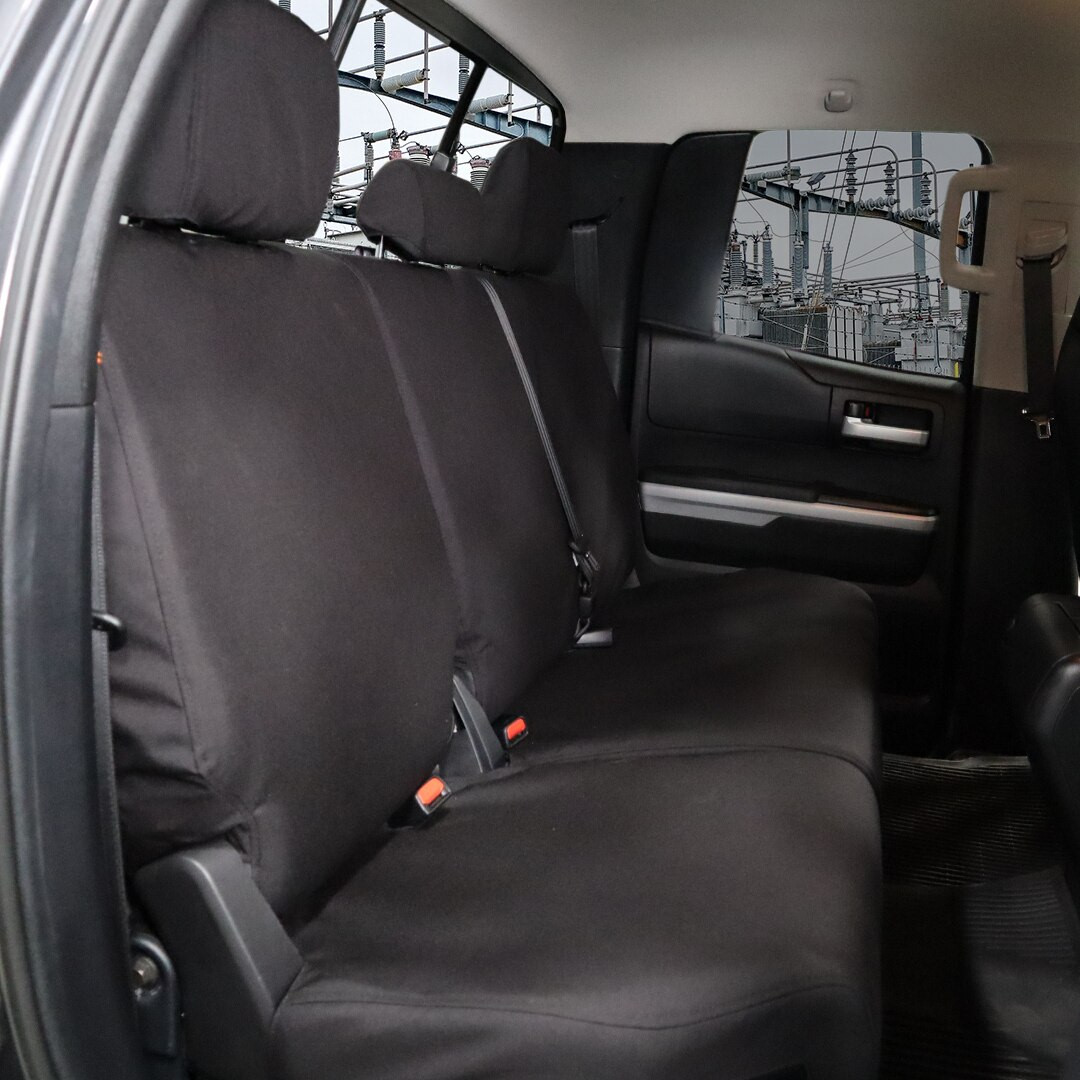 Features
---
Anatomy of a Good Seat Cover
There's a lot of places that make seat covers. There aren't many that make 'em this good though.
1. Independent Headrest
2. Optional Embroidery
3. Airbag Compatible
4. Double Stitched Seams
5. Almost Indestructable Material
6. Keep Your Factory Features
7. Factory Finish
TigerTough seat covers are designed with two things in mind. They've got to fit tight and they've got to last. And they do. Very well.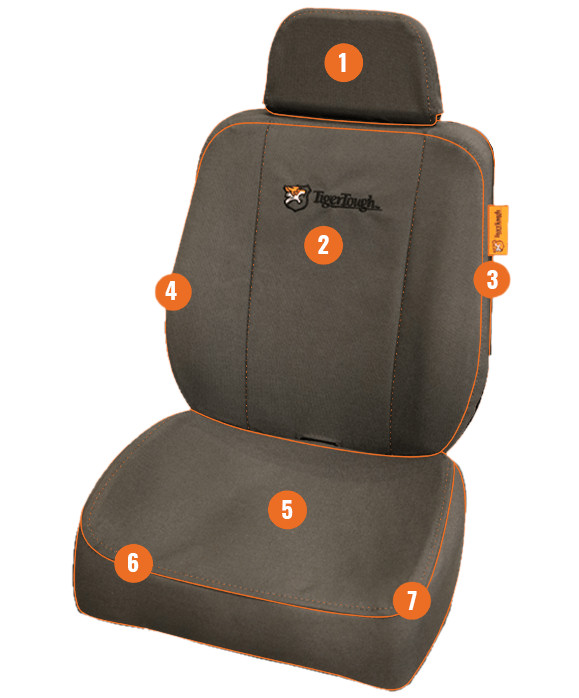 You need durable seat covers that actually stay in place and hold up to some of the toughest jobs on the planet. If you drive a work truck or a cop car, you know how much you rely on your vehicle and it's up to you to make sure it's in good shape.
TigerTough seat covers are meant to fit on your seat like a second skin. That's why they don't just fall over the seat when you're installing them. If they slip on, they'll slip back off!
Whether you're building a work truck, a police car, or a fun truck, you'll be able to find the covers that suit you the best.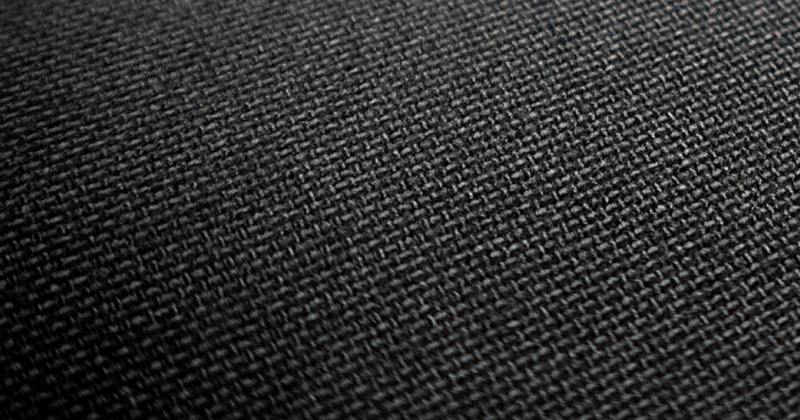 Ironweave®
This stuff is the real deal. Made from 1000 denier Cordura® and coated with a custom waterproof coating, our Ironweave® seat covers are exactly what you need for a hard work situation.
While vinyl is a common seat material for work trucks, our Ironweave® covers are a much better option. They're breathable so they're comfortable to sit on all day, they're insanely tough, and they're easy to clean.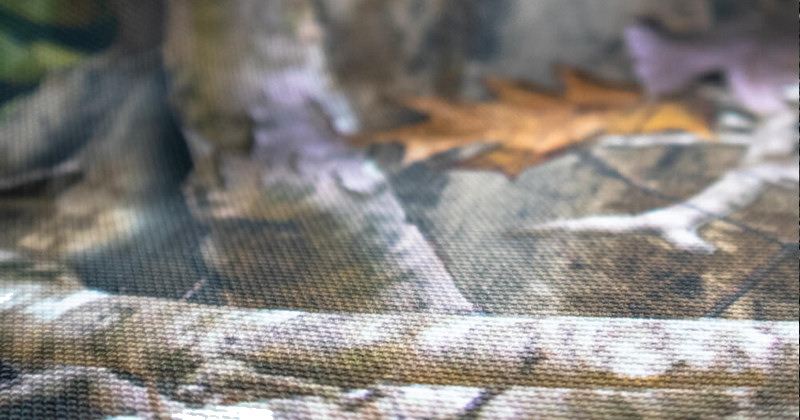 Sportweave®
Looking to make your truck look epic? Our Sportweave® seat covers are exactly what you need. They're available in four sweet TrueTimber® camo patterns and made from 900 denier nylon. They're almost as tough as the Ironweave® covers and just as waterproof.
To all the Weekend Warriors out there that want to make their hunting truck look good, this is what you're looking for. All you need to supply is the chocolate Labrador to put on the back seat. We don't carry those.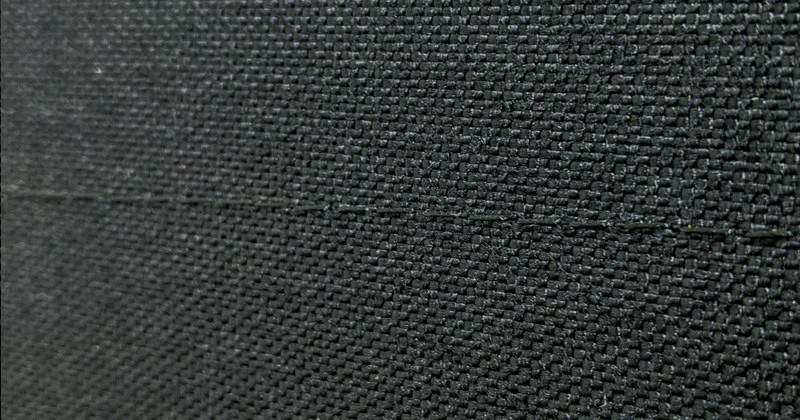 Tactical
This isn't the "tactical" most people think of. No extra Velcro or MOLLE webbing. These are durable seat covers that stay in place, designed especially for law enforcement. Simple, sleek, and beefed up in all the right areas.
TigerTough Tactical seat covers are reinforced with our Ironband across the lower 18" of the seatback because that's what takes the most abuse from the duty belt.
Our Tactical seat covers are also made from 1000 denier Cordura® so they're as tough as you could hope for, waterproof, and built to last.


*Prices may vary depending on truck model. Installation fees may apply.