!link rel="shortcut icon" href="/favicon.ico" />
Mid-West Truck Accessories
Welcome to the Mid-West Truck Accessories website. We specialize in the TRUCK / SUV / CUV / JEEP automotive aftermarket and are passionate about the accessory business. Our commitment is to provide you, our customer, with a great experience during and after the sales process.

TrailFX Bed Liners
TrailFX Bed Liners
Protect your investment with a TrailFX bed liner. Thick ribbed construction provides superior protection and allows airflow between the bed liner and truck bed for moisture evaporation. Each bed liner is manufactured from model-specific molds that allow for the perfect fit and more cargo space than any other bed liner.
Product Features:
Tailgate liners come equipped with cup holders
Patented no-drill installation available for most bed liner applications
Contains board holder slots for two-tier and compartmental loading
Over-rail models provide protection of the truck bed rails
Under-rail models allow for truck caps, tonneau covers, or aftermarket rail protectors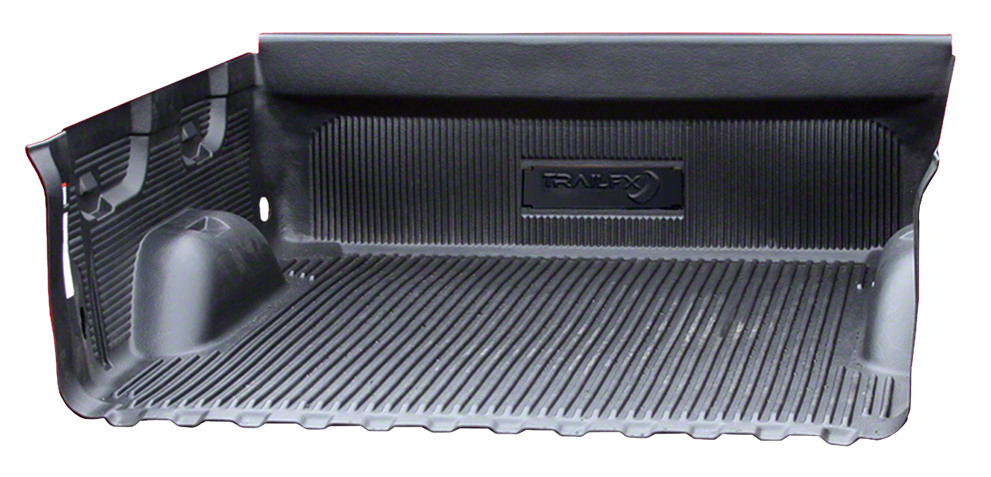 TrailFX Bed Liner Description
---
TrailFX Under Rail Bed liner is a precision molded polyethylene unit that fits within the truck box. It includes a variety of engineering features that protect the vehicle from impact, abrasion and other common causes of damage. Its design matches the truck design for a perfect fit.
Thick Ribbed Construction Provides Extra Protection And Allows Airflow Between Bed liner And Truck Bed For Moisture Evaporation
Manufactured From Model Specific Molds That Provide A Perfect Fit, Seamless Construction And More Cargo Space Than Any Other Bed liner
Non Pooling Floors Allow Complete Drainage And Make Clean Up Easy
Contains Board Holder Slots For Two Tier And Compartmental Loading
Under Rail Models Allow For Truck Caps, Tonneau Covers Or Aftermarket Rail Protectors
Patented No Drill Installation Available For Most Bed liner Models
Limited Lifetime Warranty


---
About TrailFX®
Whether you are escaping to the great outdoors or headed to the city, TrailFX® has the truck equipment and accessories to outfit your vehicle for any occasion. Quality, function, and innovation are key contributors which drive the development of all products under the TrailFX® brand.
*Prices may vary depending on truck model. Installation fees may apply.