!link rel="shortcut icon" href="/favicon.ico" />
Mid-West Truck Accessories
Welcome to the Mid-West Truck Accessories website. We specialize in the TRUCK / SUV / CUV / JEEP automotive aftermarket and are passionate about the accessory business. Our commitment is to provide you, our customer, with a great experience during and after the sales process.

TruXedo Elevate TS Rails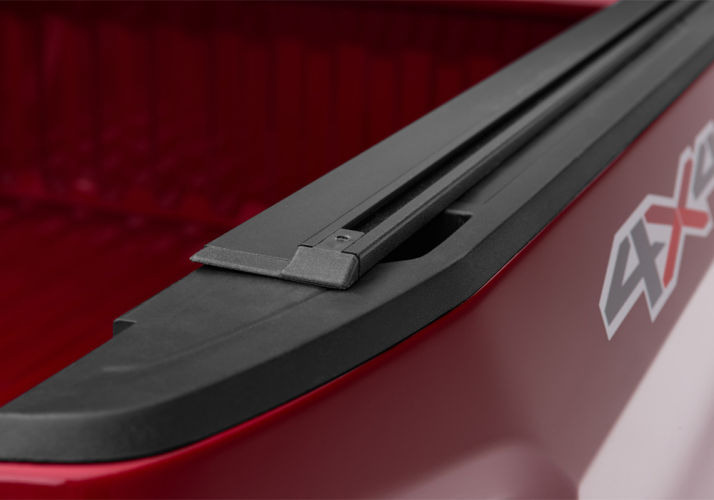 TruXedo Elevate TS Rails
Elevate TS Rails provide the foundation of a multitude of accessory options and allows for full functionality of your truck bed cover - be it a roll-up or folding style.
These unique rails are the connecting piece to making your truck bed cover compatible with your truck bed rack or other T-Slot accessories. Simply match the length of your truck bed to the TS Rail length. Once installed, just slide your t-slot accessory into the integrated channel and you are done.
Elevate TS Rails are not compatible with Rambox, Honda Ridgeline or trucks equipped with OEM track systems.
Features
---
Creates a multitude of possibilities when choosing between T-slot equipped truck racks and inside mount truck bed covers
Robust engineered aluminum construction
Durable, textured powder-coat finish
Installed in minutes with no drilling or special tools
Integrated T-Slot channels designed to accept a variety of truck racks and accessories
Warranty
---
Elevate TS Rails come backed by a limited lifetime warranty, which warrants that all new products are free from defects in material and workmanship. This warranty is effective if the product is properly installed and used for the purpose intended and applies to the original buyer only. TruXedo, Inc.'s obligation under this warranty is limited to the repair, or at its option, replacement of any part returned, transportation prepaid, to TruXedo, Inc., Yankton, SD, if the product is, in our judgment, defective.


*Prices may vary depending on truck model. Installation fees may apply.