!link rel="shortcut icon" href="/favicon.ico" />
Mid-West Truck Accessories
Welcome to the Mid-West Truck Accessories website. We specialize in the TRUCK / SUV / CUV / JEEP automotive aftermarket and are passionate about the accessory business. Our commitment is to provide you, our customer, with a great experience during and after the sales process.


DeskFone™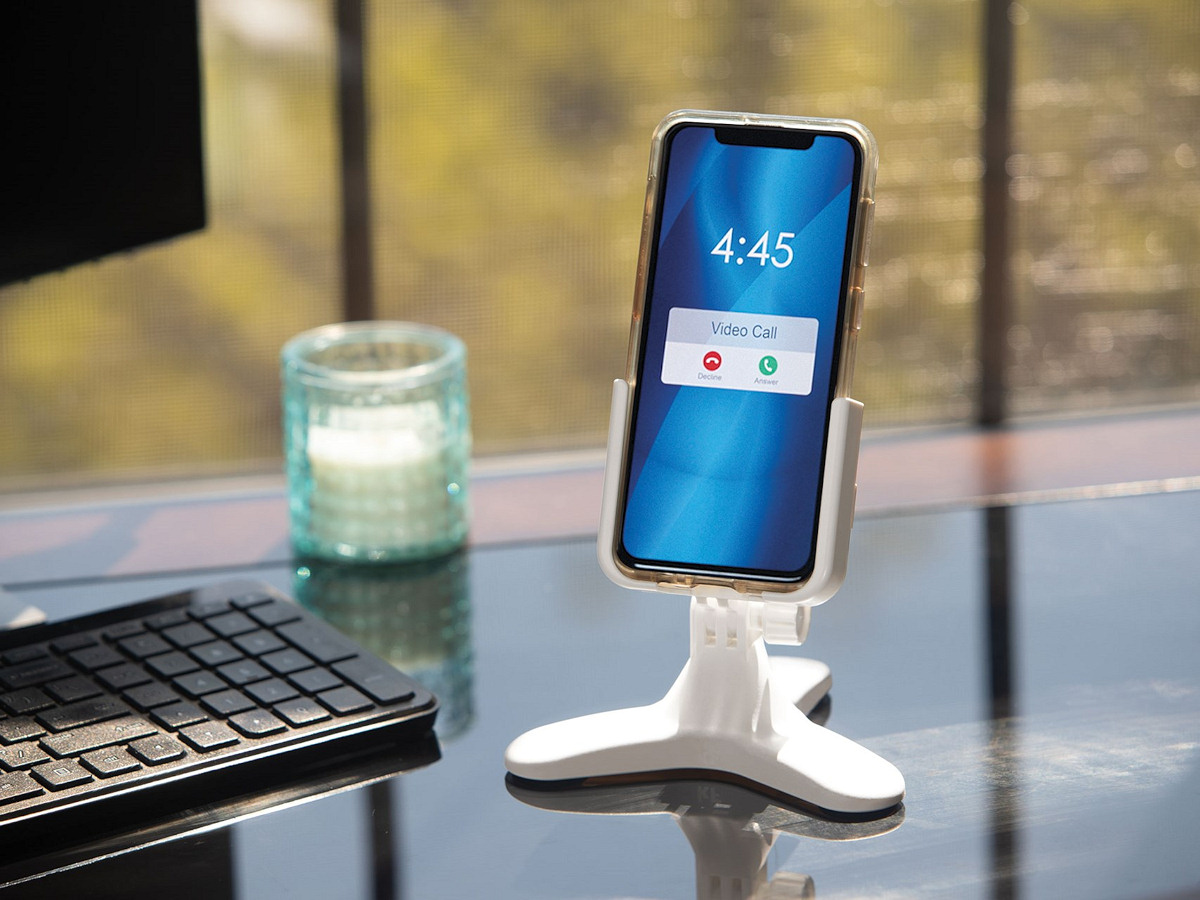 WeatherTech DeskFone™
DeskFone™ is a mobile phone holder that conveniently sits right on your desktop, tabletop or kitchen counter top. The fully adjustable phone holder allows you to set the perfect viewing angle, making it ideal for video calls/chats, watching a video or reading emails and texts. It holds your phone up and keeps it visible, so it won't get lost on your desk! DeskFone's tripod design creates a stable stance on your desk, and the holder won't wobble or shift on its own.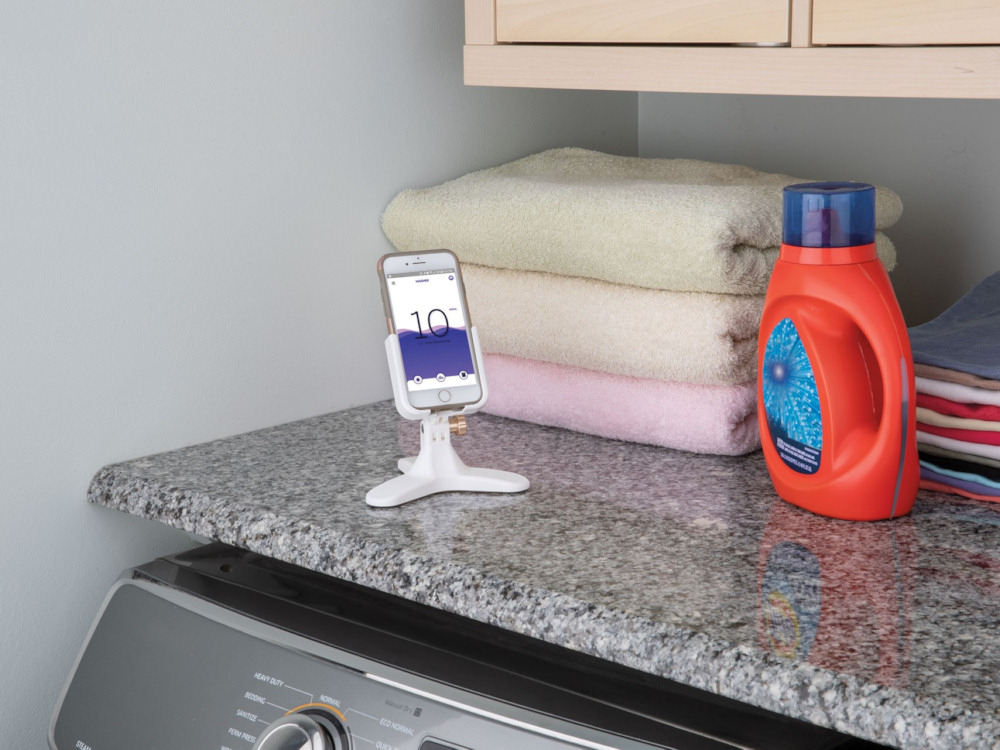 Description
---
The DeskFone™ cell phone holder sits conveniently right on your desktop, so it's perfect for at work or at home. 100% American-made from the finest materials, this desktop cell phone holder adjusts quickly and easily to fit a wide range of mobile phones, including those with normal-sized protective cases.
DeskFone's™ unique tripod design ensures that there will be no wobbling, and your phone will remain completely stable. The anti-skid feet on the base ensure the holder will not shift or slide on just about any surface. The adjustable tilt allows you to keep your screen visible from almost any angle, so it's perfect for video/conference calls or even just watching videos. It allows you to leave your phone plugged in while in the holder, and you can effortlessly remove your phone from the holder and replace it without ever disconnecting your charger. Perfect for multi-tasking, DeskFone™ makes your mobile device easy to use with one hand. It allows you to keep your mind on your work, while keeping your phone safe and accessible.
Features
---
Perfect for use at home or at work
Tripod base design provides a stable foundation for your phone, so there's no wobbling or tipping over
Phone holder tilts with full range of motion, so you can see your screen from any angle
Adjustable phone holder fits devices that measure between 2-3/8" to 3-3/8" wide and 9/16" deep
Holds your phone up and keeps it visible, so it won't get lost on your desk
Open access design lets you easily charge your mobile phone while in the holder
100% Designed, Engineered and Manufactured in the USA by WeatherTech
DeskFone™ Two View
---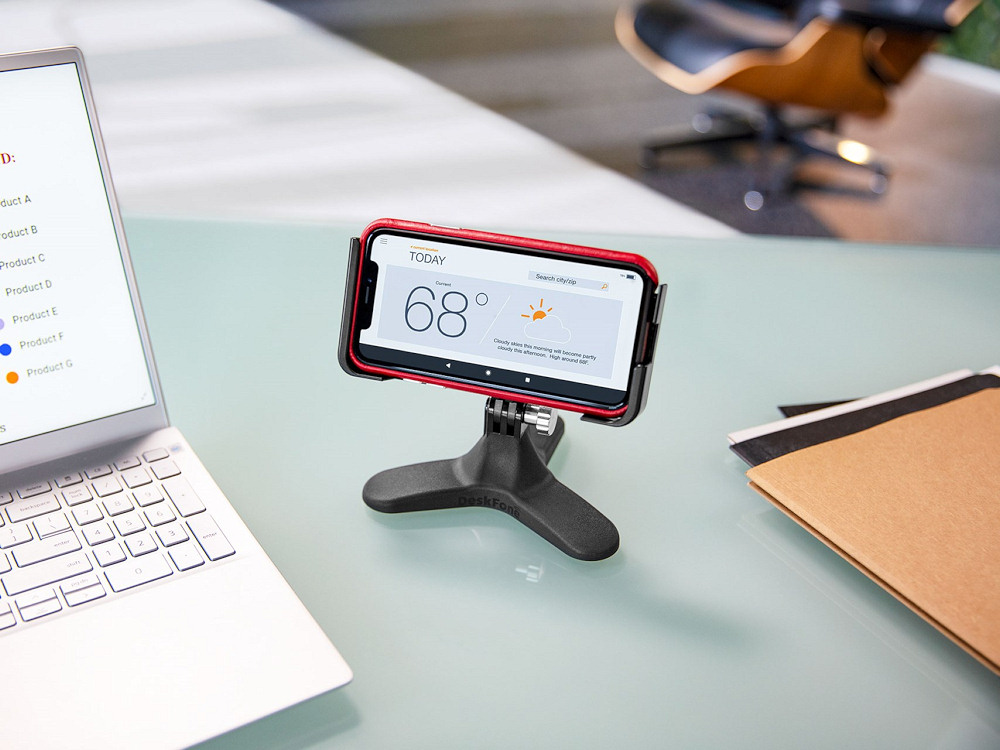 We created the DeskFone Two View phone holder for users that want to view their phone in either portrait or landscape mode. The DeskFone Two View phone holder fits phones that measure approximately 2 7/8" wide when standing vertically, and stretches all the way out to 6 3/4" to accommodate the horizontal or landscape viewing angle.
DeskFone™ XL
---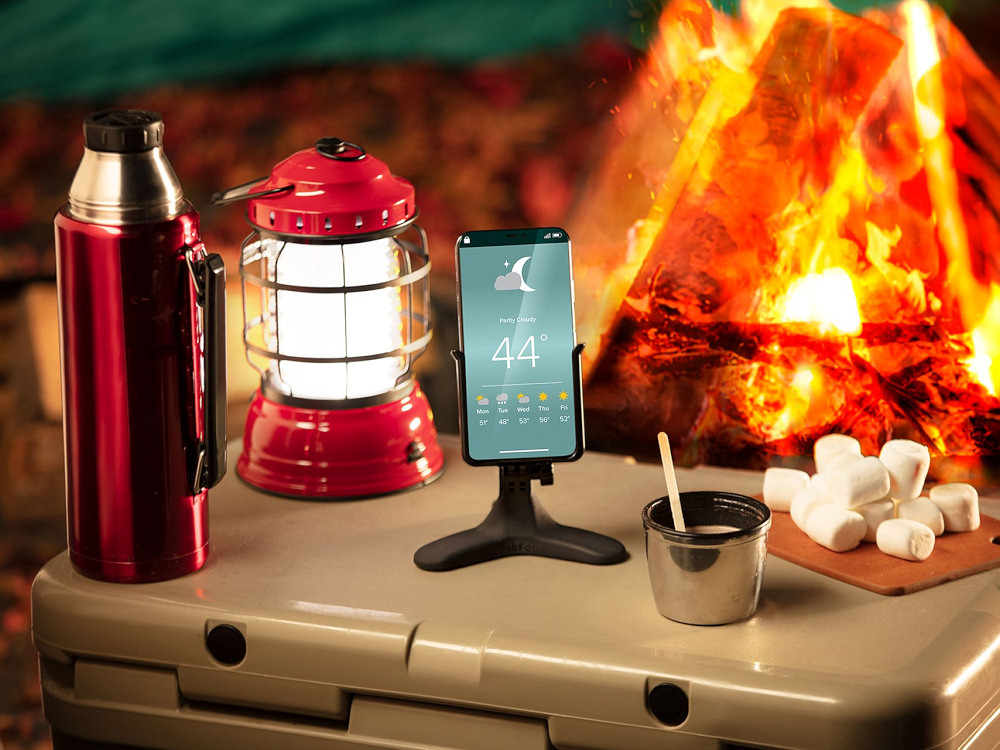 We created the DeskFone XL phone holder to hold XL sized phones that have THICK PHONE CASES.
Approximate Width Range: 2-7/8" to 4-1/8" Depth: 5/8"
Exact Width Range: 2.86" to 4.11" Depth: 0.67"
If you have an XL phone (Apple, Samsung, etc) with a regular SLIM PHONE CASE, then buy the regular DeskFone.