!link rel="shortcut icon" href="/favicon.ico" />
Mid-West Truck Accessories
Welcome to the Mid-West Truck Accessories website. We specialize in the TRUCK / SUV / CUV / JEEP automotive aftermarket and are passionate about the accessory business. Our commitment is to provide you, our customer, with a great experience during and after the sales process.

Don't be fooled by the claims of many truck accessory stores and websites stating they have 200,000+ items in stock. Most of these companies special order everything from a distributor when they receive an order. Mid-West Truck Accessories purchases our primary products directly from the manufacturer. This provides you quicker delivery, quality tested products and lower prices.
WeatherTech Tech SunShade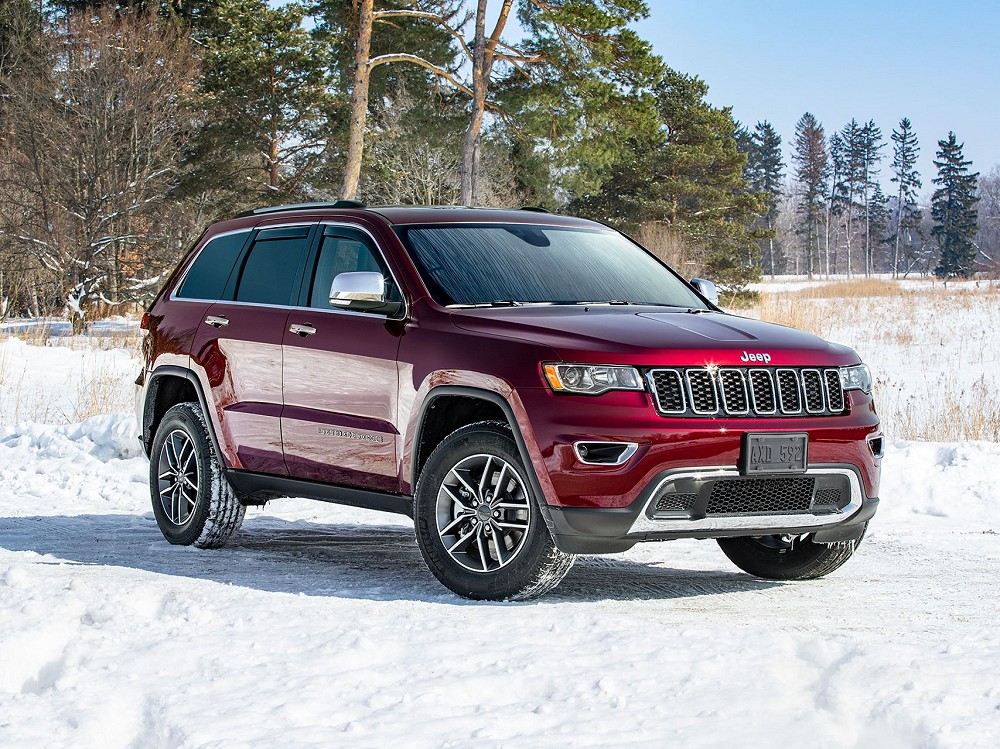 Description
---
Custom-Fit
SunShade Windshield sun shades are custom-fit for your vehicle and when properly installed, will remain snug in each window opening. For added security, fold down the visors to hold SunShade in place.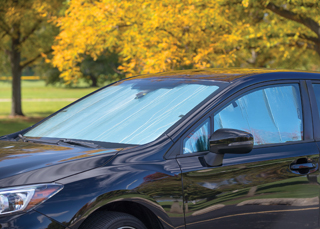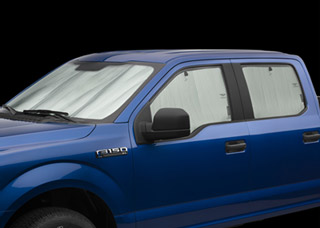 Full Vehicle Kits
SunShade full vehicle kits help keep your entire vehicle's interior temperatures down while protecting it from the sun's damaging effects. SunShade full vehicle kits include 3 to 10 pieces depending on the vehicle model.
**Full vehicle kits are only available in select vehicles.
Dual-Purpose Design
Its dual-purpose design helps keep vehicles cool in the summer, and in the winter, also helps warm up interiors and avert frost build-up.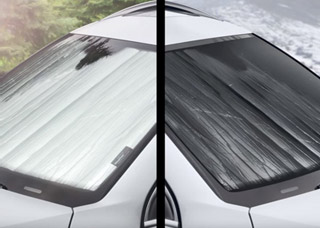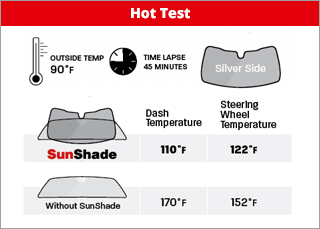 Cools in Summer
The Product Development team here at WeatherTech put the SunShade to the test and performed a series of "Hot and Cold Tests" simulating some of the hottest and coldest months of the year. In the summer months, when temperatures can soar into the triple digits, the SunShade significantly reduces the temperature of your vehicle's dashboard and steering wheel.
Heats in Winter
In those freezing winter months, flip the SunShade around to its dark surface and it will help attract the sunlight, warm up your vehicle's windshield/interior and avert frost build up.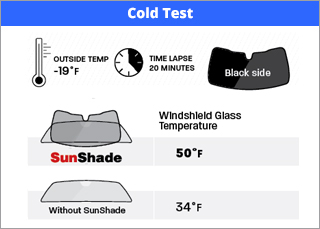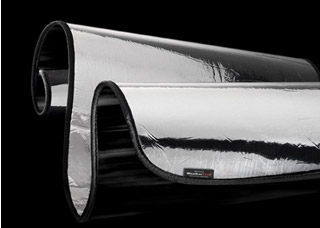 Sturdy Core
Each SunShade features a foam core, which makes for easy handling and a sturdy fit in vehicle windows and windshields.
Effortless Storage
SunShade can easily be rolled up and stored with the help of its hook and loop strap system. Specially-designed storage bags are also available for purchase.